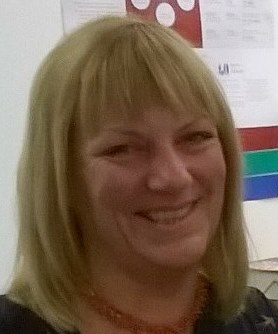 Parent feedback is invaluable to create a health visiting service that is right for our families. Local services use various ways to make sure parents' views are collected and acted on and the Department of Health has been collating feedback from parents using social media.
This feedback has included numerous positive stories about the ways that health visiting has made a real difference for families. However there have also been some accounts of how some parents have felt "let down" by the service they received.
We recognise that listening to parents is central to the transformation of health visiting - it can help to identify short term solutions which may have been missed and develop longer term improvements. Feedback can help to inform decisions about any changes in care and can highlight gaps in the services or areas which need improvement. Parents' views, and the effective response to positive and negative feedback, are important measures of quality that will support local authority commissioning of health visiting services in the future
Below are examples of what 'you said and we did' and also what 'you said recently' and how 'we will' use this feedback:
You said: "That you did not understand the scope of the health visitor's role and the support available from the service"
We did: we developed
Several documents that clarify what the role of the health visitor is and what support families can expect
 The HV 4-5-6 service model that helps to explain not only the 4 broad tiers of the service, 5 universal reviews and 6 areas of real importance for child health and development where HVs can support parents providing advice and building confidence. This has been supported by providers, NHS and local authorities
 A Service specification to ensure everyone receives a good service. The quality standards also enables services to be flexible to meet local need
 More information and leaflets for parents on a wide range of parenting related matters
 Supported the development of an Information Service for Parents
Defined six high impact areas where health visiting services make the biggest difference. Having more health visitors will help us to deliver against all of these commitments
 Extended what health visitors do and how they do it gradually as the number of health visitors has grown. Local areas are now able to offer more support to parents by delivering the Healthy Child Programme (A national public health programme for children, young people and families with the focus on early intervention and prevention).
We will
Build on the HV 456 and the four tier offer which was developed in response to what parents told us they wanted from services and ensure information is available for parents professionals and children's services is shared locally
Make sure that HV 456 locally sets what every family can expect as a basic minimum and the other services that can be offered.
You said – "Parents want a more personalised service and more consistent and accurate advice"
 We did:
 Worked with The Institute of Health Visiting (iHV) to ensure all health visitors have access to training based on the best possible evidence. The iHV has developed a number of training packages for health visitors including maternal mental health; safeguarding, domestic abuse and infant mental health
 Worked with Health Education England and universities to ensure that we have enough student health visitors in training, and that the training is of the highest possible quality
Revised the ongoing education of health visitors to make sure they have access to the most up to date information and training This will better equip health visitors to give you evidence-based factual information and advice that is right for you and your family.
 We will
Continue to train health visitors in personalised and strengths based approaches and we now recruit assessing professional and personal attributes as well as academic ability
 You said: "Parents wanted more continuity and the opportunity to build a relationship with their health visitor"
 We did:
Increased the number of health visitors which will enable services to provide more continuity, which in turn will enable relationships to be strengthened.
 Increased the opportunities for parents to meet their named health visitor during pregnancy, which offers a more personalised approach. Where possible we are trying to ensure that the same health visitor visits the family post-natally
 Expanded the number of places offered to young parents under the age of 19, through the Family Nurse Partnership service
We will
Build on the work of many local areas to promote enhanced training to their health visitors on improved ways to work in partnership with parents
You said: "You wanted better access to services"
We did:
Improved our use of info/technology, making health visiting information more accessible by text, apps such as the Breast Start app and the Information Service for Parents.
Developed a number of health visiting service leaflets
Ensured continuity in providing 5 universal/core visits for all families as a basic offer that every family can expect to receive (through regulations)
 Developed projects such as the "Behaviour matters" clinic for parents, which accepts self-referral from parents who would like support with managing their child's behaviour
 Developed services through 'baby clinics' for example theseare now held in child friendly surrounding such as children centres alongside other activities such as baby massage. Parents report that they really like attending these sessions.
All services are making specific changes in response to local need. The DH "weeks of action" has showcased some excellent case studies and blogs from parents which describe how the transformed health visiting service is making a difference for parents and children.
 We have extended hours of service in many areas, looking to evening or weekend provision
 We are integrating the information from the Health and Early Years Reviews at age 2 for children accessing early years services.
 You said: "You wanted to feel more empowered as a parent and to feel more confident in your parenting skills"
 We did:
Reviewed current evidence based practice as part of the refresh of the HCP and are now using many more strengths based approaches
Increased the number of positive parenting programmes and group activities aimed at building parental confidence and also recognising parents' strengths and knowledge.
You said: "You wanted more opportunity to feedback and to raise concerns"
We did and will continue:
 To introduce the "Family and Friends Test" within Health Visiting Services This is driving service improvement and innovation and keeps you and your child's needs at the centre of all we do
Use specific feedback from parents in the February week of action, sending comments to health visitors to consider how to improve services
Use social media to engage with parents via Twitter, Twitterchats, Facebook and websites
Build on the number of parent/focus groups have been set up across the country to hear from parents to inform the new model of service
We have done some research to identify what parents' value from a health visiting service and their health visitor. This has informed changes within the service.
 What parents tell us 'good' feels like:
"My husband and I were worried about our child. My health visitor arrived as they said she would, armed with PND questionnaires, books, poems, support CDs and she sat and helped me talk through things, diagnosed depression, explained where to go from here etc. Both of them were so useful in their own ways as points of contact and then continuing support. They also explained who to call when it was out of hours if needs be. She kept up regular contact with me; home visits, for two months or so, until I was mainly out of the woods, but always said I could call back if needs be. And I really felt that I could. An amazing team." Sally
Read some further parent testimonies via our Slideshare presentation
Viv Bennett is the Director of Nursing at the Department of Health and Public Health England