Last night we celebrated the conferment of 150 health visitors as Fellows of the Institute of Health Visiting.
The very successful national programme for Health Visiting completes its work in June. Local leadership and expertise is vital for successful, sustainable services.  I know that in the iHV Fellows we have local leaders to take this work forward for the benefit of children, families and communities.
Congratulations to all.
(Photo of 150 new Fellows - double click on photo to see it in its full glory)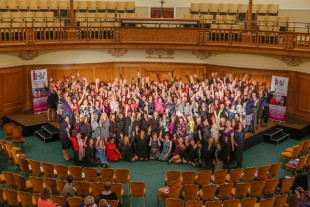 Viv Bennett is Director of Nursing at the Department of Health and Public Health England