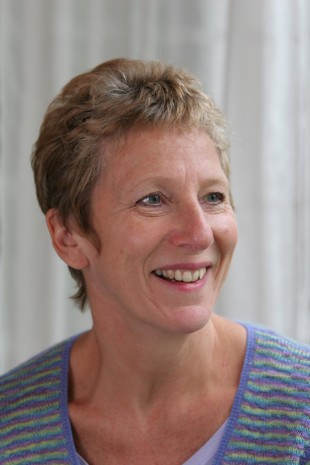 The Health Visiting Taskforce which was created in 2011 to support delivery of the Governments Health Visitor Plan – "A call to Action" by acting as an independent champion for the programme. I have had the privilege of acting as chair throughout the length of the programme.
We have acted as a critical friend to the lead delivery organisations which make up the Programme Board, whose core purpose has been to drive improvements in health outcomes for children. The Taskforce has I think been helpful in identifying key risks and practice issues on the ground through our networks and provider visits.
I have been keen throughout to seek out and share the learning from the programme - what has gone well and why, and what has been more difficult to implement and why. I think our feedback has been important to ensure the programme has remained grounded and based on reality. I have enjoyed putting individuals and organisations in touch with each other and encouraging them to network and share projects and new practice.
One of most important roles has been the site visits. In the early days of the programme early implementer sites presented at our meetings, but we quickly decided undertaking visits was likely to enable us to engage more fully with a wider range of individuals and thereby spread our influence.
So what have I learnt over the last 4 years? The short answer is a lot? Firstly the assumptions I made at the beginning of the programme about what was likely to best support the further development of Health Visitors has been largely borne out – for example; the importance of having a sound base on which to build, the need to have cohesive team working, the critical importance of strong sound leadership and finally the importance of good communication. Elements I thought might prove tricky have also been evident throughout. For example; engaging the hearts and minds of GPs, gaining full support from some Trust Boards. Ensuring coherent communications are widely disseminated and maintaining momentum during a period of profound change.
So what impact do I think the Call to Action has had? There is a growing body of evidence that key performance targets within the Healthy Child Programme have improved. We know for example the overall percentage of children receiving health visiting services has increased as evidenced by the percentage of new birth visits undertaken within 14 days and the percentage of children receiving the 12 month development review by the time they reach 15 months. Overall I think there is much greater alignment between the healthy child programme and the role of Health Visiting now and there are fewer variations of delivery of Healthy Child Programme than previously.
My personal observations while out on visits also provide evidence of impact on Health Visitors too. For example, I have met staff I knew and some I worked with years ago, who on their own admission have grown in confidence during the life span of the programme. I think leaders of HV services have become more assertive and directive when necessary. The profile of Health Visiting is undoubtedly much greater than previously, and relationships with key partners such as in Higher Education or Commissioners, as well as with other provider services such as Mental Health, have demonstrably improved. Indeed in many cases, relationships have developed where they didn't previously exist. Mentorship and preceptorship is better established in the majority of organisations I've visited, in some organisations all HVs are now mentors and there are HVs on all Children's Centre Advisory Boards.
An enormous amount has been achieved and should be celebrated. So thank you to everyone involved. There is of course still much to be achieved. We now owe it to those who follow to ensure improvements are sustained so that children and their families are able to access the very best Health Visiting services possible.
Dame Liz Fradd is the Chair of the Health Visiting Taskforce