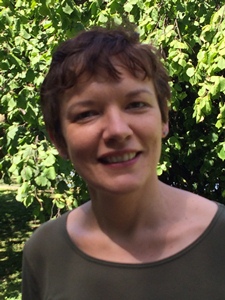 We know Making Every Contact Count (MECC), including behaviour change interventions, can lead to improvements in people's health and well-being, reduce avoidable premature mortality linked to poor lifestyle choices, reduce health inequalities and help people better manage long term conditions. As policy lead for MECC in the Department of Health, I want to take this opportunity to tell you a little about what's happening at the national, system wide level, to support local delivery.
So what is MECC?
MECC is about staff working with the public, trained to give opportunistic, appropriate and timely advice on health and well-being to patients/service users, their carers, staff and communities they come into contact with.
It's about staff considering how their interactions with patients and the public can be viewed as an opportunity to promote health and well-being and ensuring they have the skills to apply their (clinical) knowledge in this way. This includes advice geared towards promoting behaviour change by encouraging people to quit smoking, reduce excessive alcohol intake, improve diet and lose weight and also signposting people to information and services that provide support.
MECC is already being delivered in many places across the country in a range of settings and I will discuss some great examples of MECC in action in a further blog later this week.
Activities at the system level
There are a number of players who have key roles in supporting the delivery of MECC at the local level.
As system steward, the Department sets an overarching policy framework through documents such as Living Well for Longer: National support for local action to reduce premature avoidable mortality [Living Well For Longer]. As referenced in this publication, MECC has an important role to play in supporting the reduction of avoidable mortalities.
Public Health England has the role of providing national leadership and expert services and works closely with local government, the NHS and other key partners. In delivering MECC, they are taking a leadership role to provide a coherent approach to support implementation in a range of settings at the local level.
Through the NHS Mandate NHS England is charged to ensure that the NHS increases its focus on preventing illness, with staff using every contact they have as an opportunity to help people stay in good health. This year, NICE [NICE Guidance] have published an update to their behavioural change guidance which sets out practical interventions to 'make every contact count' and NHS England is planning to support implementation of the guidelines.
Health Education England also has an important role to play. They are responsible through Local Education and Training Boards (LETBs) to ensure local training for the present and future workforce and for commissioning education and training for public health specialists and other public health staff in PHE and local government. This is a real opportunity for embedding public health capacity across the wider NHS, public health and social care system.
MECC is at the heart of delivering some of the actions in the national nursing, midwifery and care staff strategy, Compassion in practice, for which Jane Cummings and Viv Bennett have joint leadership. These actions acknowledge the significant contributions that nurses, midwives and care staff have to improving and protecting the public's health. We know more can be done to deliver MECC to promote health and well-being at individual, family and community level across all care pathways.
This work is developing well. However, we know that while nurses, midwives, care staff and AHPs have a vital role to play in delivering MECC, MECC is also the business of everyone who delivers health and care services.
There's a groundswell of interest in MECC and I'd welcome your views on how we could build on this, or indeed what you're doing to deliver MECC in your own day to day work. As part of this week of action we also have a couple of web chats arranged on behavioural change interventions (Monday 23rd 12.30pm-1.30pm and Thursday, 26th at 1pm). To book a place please e-mail ian.packman@dh.gsi.gov.uk)
Sophie Taysom is the policy lead for MECC at the Department of Health