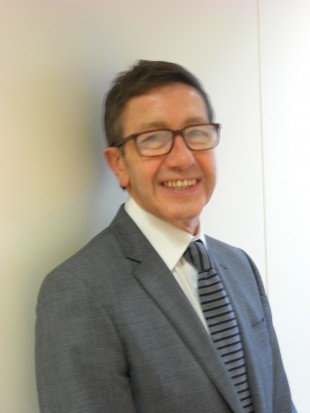 In January I wrote about the Government's plans to reduce the need for restrictive interventions and to promote the use of Positive Behaviour Support (PBS). I am pleased to say that on 3 April 2014, Norman Lamb, Care and Support Minister, launched a two-year programme called Positive and Safe.
 The programme builds on the Government's earlier commitments to treat patients and service users with respect, dignity and compassion, and will seek to radically reduce all restrictive interventions across all health and social care.
The programme has major implications for all nurses, not only those working with people with mental health problems, or people with learning disabilities, but more broadly across general health and social care,  including community-based primary and secondary care settings. The programme epitomises compassion in practice and will help guarantee that the health and care service has a culture which is safe and compassionate and treats people with respect and dignity, even in the most difficult situations.
Central to the programme are two key guidance documents: Positive and Proactive Care: reducing the need for restrictive interventions provides guidance on the delivery of services, together with key actions to ensure people's quality of life is enhanced and their needs better met, which will reduce the need for restrictive interventions and promote recovery. A positive and proactive workforce is a guide to workforce development for commissioners and employers, seeking to minimise the use of restrictive practices.
The Positive and Safe programme follows increasing concerns about the inappropriate use of restrictive interventions across health and care settings; including 'Transforming Care: a national response to Winterbourne View Hospital' (DH 2012), 'Mental Health Crisis Care: physical restraint in crisis' (Mind 2013), and a recent inspection of inpatient learning disability services by the Care Quality Commission.
 Positive and Proactive Care: reducing the need for restrictive interventions provides information and good practice guidance for all those working in health and social care, particularly nurses, commissioners of services and all those who care for and support people. It provides a summary of key actions under four main headings: improving care; leadership, assurance and accountability; transparency and monitoring, and oversight. The key actions include:
Improving care:
Staff must not deliberately restrain people in a way that impacts on their airway, breathing or circulation, such as face down restraint on any surface, not just on the floor.
If restrictive intervention is used, it must not include the deliberate application of pain.
If a restrictive intervention has to be used, it must always represent the least restrictive option to meet the immediate need.
Staff must not use seclusion, other than for people detained under the Mental Health Act 1983.
People who use services, families and carers must be involved in planning, reviewing and evaluating all aspects of care and support.
Leadership, assurance and accountability:
A board level, or equivalent, lead must be identified for increasing the use of recovery-based approaches including, where appropriate, positive behavioural support planning, and reducing restrictive interventions.
Boards must maintain and be accountable for overarching restrictive intervention reduction programmes.
Post-incident reviews and debriefs must be planned so that lessons can be learned when incidents occur where restrictive interventions have had to be used.
Transparency:
Providers must ensure that internal audit programmes include reviews of the quality, design and application of behaviour support plans, or their equivalents.
Accurate internal data must be gathered, aggregated and published by providers including progress against restrictive intervention reduction programmes and details of training and development in annual quality accounts or equivalent.
Service commissioners must be informed by providers about restrictive interventions used for those for whom they have responsibility.
Monitoring and oversight:
Care Quality Commission's (CQC) monitoring and inspection against compliance with the regulation on use of restraint and its ratings of providers will be informed by this guidance.
CQC will review organisational progress against restrictive intervention reduction programmes.
CQC will scrutinise the quality of behaviour support plans which include the use of restrictive interventions.
Nurses are crucial to the success of the Positive and Safe programme and to radically transform culture and practice by implementing the key actions. To support these changes the Department of Health with other key stakeholders will be setting up five workstreams.
These are: standards, guidance and maintaining compliance; workforce, training and development; contracts and commissioning; communications, culture and leadership, and transparency, monitoring, recording and reporting. If you would like to be involved in any of these workstreams or have any suggestions for the Positive and Safe Programme please contact Positive&Safe@dh.gsi.gov.uk or me ben.thomas@dh.gsi.gov.uk
Dr Ben Thomas, Mental Health, Learning Disability and Dementia Care Professional Officer, Department of Health