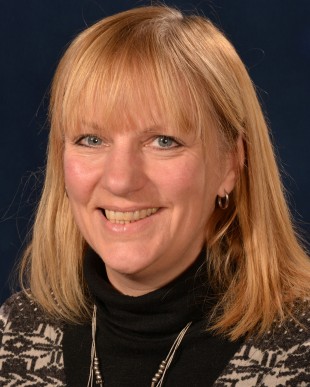 May 12th is International Nurses' Day (IND) and this year has at its centre the responsibility and opportunity nurses have to improve the health of population and the need worldwide for enough highly skilled nurses to ensure quality of care and patient safety. The International Council of Nurses (ICN) has chosen Nurses: A Force for Change-A Vital Resource for Health as the theme for the day. Judith Shamian, President of ICN, says: 'As the largest group of health professionals, who are the closest and often the only available health workers to the population, nurses have a great responsibility to improve the health of the population'
This resonates strongly with work we are doing in the UK and specifically with my leadership role for public health nursing and midwifery. Our work is being implemented through 'Compassion in Practice': 6Cs and 6 action areas' and the public health nursing 'Personalised care AND Population health' programme.
IND gives the opportunity to both celebrate all that we have done and to look forward to how we can best use our skills and our leadership to play a major role in meeting our many health and care challenges. The International Council of Nurses (ICN) remind us that 'the heavy and increasing burden of non-communicable diseases (NCDs) including mental disorders and an ageing society has forced governments and the health professions to think differently. This has led to an increasing focus on disease prevention and health promotion and to a shift in the focus of care provision from institutions to community-based primary health care. Nurses need to be both a resource and a force for change to provide and lead our future health services.
There is of course much to do. However we start from a strong base - we have a lot to be proud of in the UK and recently had the highest number of good practice case studies accepted for the WHO Europe Compendium of Good Practice.
We have demonstrated that the ability of the profession to embrace prevention and the promotion of health and nurses are leading in many areas on 'making every contact count' for health and well-being. There is strong evidence of the importance of a good start for all our children and health visitors and school nurses have been at the forefront of change. Learning disability nurses have developed and are using the Health Equalities Framework (HEF) to identify health inequalities and to close the unacceptable gap in health outcomes. Mental health nurses continue to improve the standards of physical health and to support physical well-being helping to reduce premature mortality and nurses are supporting people to promote mental health well-being and resilience.
Nurses are working with older people at home, in the care sector and in hospital and are leading work on dementia care challenging stigma, discrimination, ageist attitudes and stereotypes promoting prevention and person-centred care. Nurses have key roles in protecting health and hundreds of nurses made a Change Day pledge to take action making this vital work visible from infection control to immunisation; from meeting the challenge of Anti-Microbial Resistance (AMR), to protecting mental health and well-being.
We are making progress on the health and health care challenges. For example, on technology with the Nursing Technology Fund and on community practice with an active cross sector community nursing development programme, with PHE leading on prevention and population health.
IND is a time to say thank you, to celebrate and be proud of what our profession has achieved and to look forward to continuing working together to be that 'force for change' in care and health.
I am delighted to include in this blog a link to a joint message from all the Chief Nurses of the UK and Republic of Ireland as part of International Nurses' Day: Joint Message for IND by UK & RoI Chief Nurses May 2014