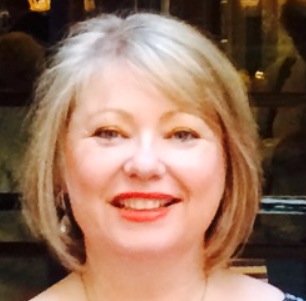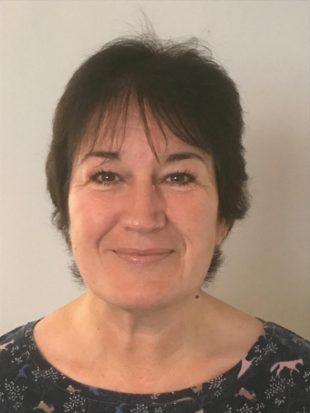 It's the Lullaby Trust's annual national awareness-raising campaign which is entitled Safer Sleep Week.
Sleeping is second nature to babies, they spend a large proportion of their day sleeping and we want to ensure they are safe – parents often have concerns or are given conflicting information.
Public Health England have teamed up with Lullaby to develop guides for parents and also provide a professionals' resource to encourage safe sleeping practice and to support health care professionals to have conversations with parents about risks associated with practices such as bed-sharing.
The guides focus on providing information on the key actions that parents can take to reduce the risk of SIDS such as:
sleeping baby on their back on a clear flat sleep space,
breastfeeding, and
avoiding exposure to tobacco smoke during pregnancy and after birth. The guides also provide information on bed sharing safety, we know that some parents may bed share, so it is important to provide clear information to reduce risk. The professionals' resource is aimed at helping midwives and health visitors to effectively communicate safer sleep information to parents. The guide emphasises the importance of having open, non-judgmental conversations with parents about safer sleep, including bed sharing. Midwives and health visitors are important sources of sleeping advice and we know these professionals are trusted by parents. As such they are well placed to promote healthy, safe choices.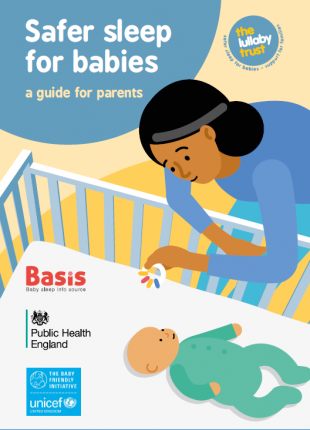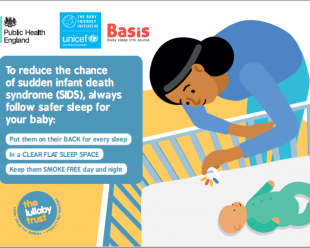 The resources include a short animation which is available on You Tube. This aims to convey the risk reduction message while acknowledging that some families choose to bed share or sometimes parents fall asleep with their baby accidentally.
While SIDS cannot be completely prevented, we can significantly reduce the chance of SIDS occurring by following safer sleep advice, such as;
Sleep your baby on their back for all sleeps – day and night – as this can reduce the risk of SIDS by six times compared to sleeping them on their front.
Share a room with your baby for the first six months – this can halve the risk of SIDS.
Keep your baby smoke-free during pregnancy and after birth – this is one of the most protective things you can do for your baby. Around 60% of sudden infant deaths could be avoided if no baby was exposed to smoke during pregnancy or around the home.
Never sleep on a sofa or armchair with your baby as this can increase the risk of SIDS by 50 times.
Do not co-sleep with your baby if you or your partner have been drinking, either is a smoker or has been taking drugs; for these factors can put babies at an extremely high risk of SIDS when co-sleeping. One study found that the risk of SIDS when co-sleeping is six times higher in smokers than in non-smokers.
For more information on Safer sleep advice, information can be found at: https://www.lullabytrust.org.uk/safer-sleep-advice/
Safer Sleep Week is The Lullaby Trust's annual national awareness-raising campaign. Launched in 2015, Safer Sleep Week aims to make sure parents, carers and health professionals know the importance of safer sleep and are aware of how to reduce the risk of sudden infant death syndrome (SIDS).
The campaign runs 11-17 March 2019. For more information visit www.lullabytrust.org.uk/about-us/safer-sleep-week-2019/
Wendy Nicholson MBE is The National Lead Nurse for Children, Young People & Families & Deputy Head of World Health Organization Collaborating Centre for PHE
Jane Scattergood is a Midwifery Advisor for PHE