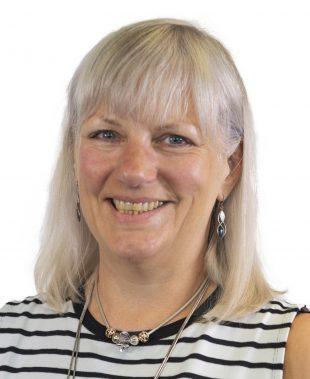 This blog is to introduce healthcare professionals (HCPs) to the first ever campaign from Start4Life to help parents introduce their baby to solid foods. This includes a new weaning hub on the Start4Life website – a brand parents recognise and trust.
Government advice is that most babies should not start solid foods until they are around six months old. By this point their bodies are better able to cope with solid foods, they are more able to sit upright, to feed themselves and are better at moving food around their mouth, chewing and swallowing. However a number of misconceptions still exist around the signs that a baby is ready for their first foods, such as wanting extra milk feeds, chewing fists and waking up in the night.
As health professionals working with families and very young children, we know that lots of parents have concerns about introducing solid food to their baby. Many parents say that they feel overwhelmed and sometimes confused by information about the 'what and when' and have lots of questions.
There is a clear opportunity for us to tackle misperceptions by making it easier for parents to access the right advice. Doing this will help them to understand how weaning can help guide babies' taste preferences and help them lay the foundations of healthy eating habits that will stay with children for life.
We know that parents value the advice and support that HCPs provide and additionally are looking for information online. That's why PHE has just launched its first ever Start4Life campaign to help parents introduce their baby to solid foods. This includes a brand-new weaning hub to help parents get NHS-approved advice relevant to their baby's age and stage of complementary feeding.
Healthcare professionals are a key channel for sharing the Start4Life services with families. Telling parents about the hub is a simple way to help them access information that they know they can trust. To support your conversations, we have created a new weaning leaflet which is available to order free of charge by health visitors and early years professionals via the PHE Campaign Resource Centre. It comes in a handy pocket-size format which folds out to a wall-planner, with tips for each stage of weaning.
We hope using the hub will help parents feel better informed and to be more confident approaching this important milestone in their child's life – and importantly, to help them enjoy it!
To find out more, visit www.nhs.uk/start4life/weaning.
Professor Viv Bennett is the government's principal advisor on Public Health Nursing, Chief Nurse and Director of Maternity and Early Years for Public Health England and Head of WHO CC