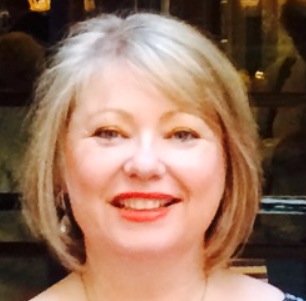 We know smoking during pregnancy is harmful to both the mother and their unborn child. Having a smoke free pregnancy and living in a smoke free home positively impacts on the child's health outcomes.
The government's Tobacco Control Plan includes an ambition of a smoke free pregnancy for all. It states, 'Every child deserves the best start in life, so we aim, by the end of 2022 to: Reduce the prevalence of smoking in pregnancy from 10.7% to 6% or less.' This relates closely to the ambition to reduce stillbirth, neonatal death and brain injury by 50% by 2025 with addressing rates of smoking being a core element for achieving this.
Smoking rates at a national level continue to decline, with 14.9% of adults reporting tobacco use in 2017, but we know that masks differences at a community level and that tobacco dependence is associated with the enduring health inequalities experienced in some geographical areas and socioeconomic groups.   No Smoking Day provides us with an ideal opportunity to reflect on the way we address smoking with the families we work with and to look at the resources available to help health care professionals and the wider workforce to have conversations about smoking.
Smoking is the main modifiable risk factor associated with a range of poor pregnancy outcomes, including miscarriage, stillbirth, low birth weight and complications during birth. Exposure to second-hand smoke is also harmful during pregnancy, with additional risks to babies and young children, including respiratory, developmental and behavioural problems. Children born to parents who smoke are also more likely to become smokers themselves, further entrenching the cycle of inequalities.
As professionals working closely with families; midwives, health visitors, general practice nurses and the wider health and social care workforce, we have an opportunity to use evidence-based information and interventions to help future, expectant and new parents to make informed choices for their family's health and wellbeing.
Being smoke free is one of the most important things a woman and her partner can do to protect their unborn baby's health, while not smoking after the baby is born helps provide the best start at home. Some women can find it difficult to talk about whether they smoke and many will find it difficult to quit, particularly if a partner or other family members are still smoking.
It is important that women and their partners receive accurate and consistent information about the risks of smoking from all health professionals involved in their care, with the offer of referral for specialist support and encouragement to engage with this.
Smoking in pregnancy and exposure to second-hand smoke also greatly increases the chance of sudden infant death syndrome (SIDS). This is Safer Sleep Week, the Lullaby Trust's annual national awareness-raising campaign. The campaign aims to make sure parents, carers and health professionals know the importance of safer sleep and are aware of how to reduce the risk of SIDS. It's important for families to know that it is not safe to share a bed with their baby if anyone in the bed is smoking.
To equip health professionals with the most up to date evidence, we have worked with Smoking in Pregnancy Challenge Group to develop a range of resources and training materials. These include on-line training modules, information on vaping and infographics to aid conversations.
The Smoking in Pregnancy Challenge Group will be hosting a series of webinars over the coming months: Nicotine in pregnancy (10:00 – 11:15 on Friday 8th March); Financial Incentive schemes to support smoke free pregnancy (14:00 – 15:15 on Thursday 28th March) and Health visitors and relapse prevention (13:00 – 13:15 on Thursday 25th April).
In addition, the Smoke free Pregnancy Information Network provides those working in Trusts, CCGs, LMS and local authorities with timely information, opportunities to share practice and to ask questions of the wider network in relation to smoking in pregnancy.  To sign up to join the network or any of the webinars email admin@smokefreeaction.org.uk
For more information on Safer Sleep Week, which runs from 11-17th March, visit the Lullaby Trust website.
For more resources from PHE to support No Smoking Day visit the Campaign Resource Centre.
Wendy Nicholson MBE is The National Lead Nurse - Children, young people & Families & Deputy Head of World Health Organisation Collaborating Centre for Public Health Nursing and Midwifery