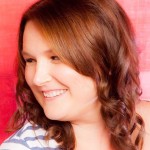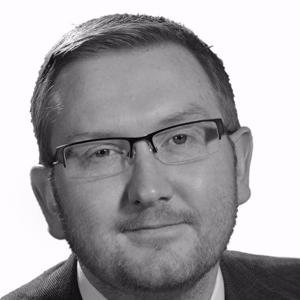 WeLearn #AllOurHealth 2019 – Registration is open!
All Our Health is a framework of evidence to guide health care professionals in preventing illness, protecting health and promoting wellbeing, a really useful resource for health care professionals from all walks of life! The framework explores evidence at population level, community level and family and individual level, giving a comprehensive set of materials to support practice. The really fantastic news is that for the second year running, All Our Health is getting social!
What is WeLearn #AllOurHealth?
'WeLearn #AllOurHealth' is a WeCommunities and Public Health England social learning collaboration that will be running throughout February. The key aspects of 'WeLearn - #AllOurHealth' are:
Learning OUT LOUD in an entirely virtual social media space
Short bursts of learning (15-20 minutes a day)
4 ½ hour long Tweetchats & an hour long live stream during the course
All underpinned by a Twitter hashtag "#AllOurHealth". Encouraging discussion, sharing and peer to peer support
Inter-professional learning – because All Our Health is for all of us and we can all learn from each other
WeLearn #AllOurHealth will embrace many types of social media: Twitter, YouTube, Podcasts, Twitter Storms, Steller Stories, Slide Shares, Blogs, Tweetchats and Infographics all of which will help to bring the All Our Health framework to life and into your practice.
This year you will be able to join WeLearn #AllOurhealth in 3 different ways.
Register on the WeLearn #AllOurHealth platform
Sign up to the WeLearn #AllOurHealth platform with your Twitter details – click HERE to register.
Get the full WeLearn #AllOurHealth experience – don't miss out on virtual badges, supportive DMs, a CPD certificate, space to reflect and a full library of resources to revisit.
Be part of a Trailblazer Organisations team – if your organisation is a WeLearn #AllOurHealth Trailblazer Organisation you will be able to select to be part of your organisation's team as part of the registration process.
Collect virtual badges – for each module completed you will receive a virtual badge.
Sign up at the start or part way through – if you have missed the start, don't worry, you can join part way through simply by clicking HERE and registering
Learn to tweet along the way – you don't have to be an expert tweeter to join, we will show you how along the way. Of course – expert tweeters please feel free to sign up too!
Dip in and out of steps that are relevant to your practice – opt in and out of modules as they apply to you.
My Action button – record the actions you take as part of your learning
Get a CPD certificate at the end – this will show how many CPD minutes you have completed.
Follow along and participate via Twitter
Follow daily Tweets and complete the steps via #AllOurHealth by @WeLearnOutLoud
Select what you want to take part in
Access easily through Twitter
Simply look out for each set of steps tweeted each day
Follow along and participate via Facebook
Follow Facebook posts and complete the steps on the WeNurses Facebook page
Select what you want to take part in
Access easily through Facebook posts
Simply look out for each set of steps posted daily on Facebook
Did you join in last year?
If joined in with 2018's WeLearn #AllOurHealth please do join again… we are covering some different topics and resources and the tweetchats will also have a different focus. In addition to this it's always good to have a fresh look at the All Our Health Framework as it is being constantly updated. We would also love you to help spread the word and let colleagues know …
Share WeLearn #AllOurHealth far and wide
We would love you to sign up and encourage colleagues and people in your professional networks to sign up too – and we have produced some resources to help you to share WeLearn: #AllOurHealth far and wide.  To download the resources please click HERE.
We are really looking forward to February and getting social about All Our Health and we can't wait for you, and your colleagues, to join us.
Thank you.
Teresa Chinn MBE is the Regional Director and Social Media Specialist at #WeNurses
Professor Jamie Waterall is the National Lead for Cardiovascular Disease Prevention & Associate Deputy Chief Nurse at Public Health England