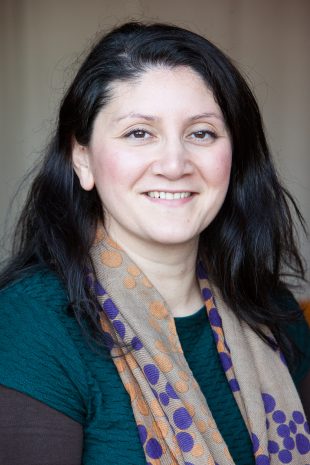 With the World Cup upon us I always feel more linked in on an international level. It got me thinking about which countries are getting breastfeeding support right for women and their families, why in the UK have we got so stuck and what we can do to learn from our international partners to help families at home. That's not to say that we can simply replicate solutions and fixes with no regard to context, but given that the majority of women across the planet are physically able to breastfeed, perhaps there is something we can share with each other about this very universal quality we possess?
Here in the UK the picture of breastfeeding is not good. Despite international consensus that breastfeeding is healthiest for babies and mothers, we still have some of the lowest rates of breastfeeding with many mothers stopping in the first few days and weeks. Most new parents are aware of the benefits and attempt to breastfeed (80% start to breastfeed) but less than 1% continue to breastfeed their babies for a year. From a national health perspective this is very worrying as accepting low levels of breastfeeding poses a risk to the nation's health - more obesity, breast and ovarian cancers, and a number of chronic (and expensive) health conditions - all of which could be dramatically reduced if we were to support breastfeeding better than we do currently.
Heather Trickey noted in a recent article that "The UK's situation is understandable, but it is not inevitable." She explains that Norway, like the UK, had similarly low breastfeeding rates in the 1970s, but today nearly all Norwegian parents start to breastfeed and four out of every five mothers continue to breastfeed for at least six months. The change has been massively helped by tackling the issue of low breastfeeding on a number of fronts including professional training, education and support alongside generous maternity leave, child support and fostering a positive societal attitude. So change is definitely possible.
But breastfeeding is about personal choice isn't it? It's up to women what they want to do with their bodies. Of course, it is and although breastfeeding is about personal choice, there are also many different factors that influence and enable choice to happen. Individual choice is linked to larger issues such as inadequate early days support in getting breastfeeding established, pressure to return to work and inconsistent health care professional knowledge. Even when a women wants to breastfeed and receives hospital support she may still experience resistance from her partner, family or friends or from her local community. Anyone - individual or organisation - who persists in seeing choice as just 'personal' is colluding in an untruth that pressurises women into being solely responsible in making breastfeeding work.
Research shows that countries that have had more success have attended to policy and cultural issues equally. It's the community attitudes towards breastfeeding that affect womens' comfort, confidence and familiarity with breastfeeding and can ultimately decide it – we all have a responsibility to uphold this. Breastfeeding in the north of England where some areas have 1 in 5 mothers sustain breastfeeding to 6-8 weeks must be considerably more difficult than some London Boroughs with more than 4 in 5 reaching the same time.
The media also has an important, responsible role to play in raising the profile of breastfeeding by presenting it more in a normal way, showing women of all different ages and backgrounds, being open about problems and how they can be overcome. This would be especially valuable where people lack breastfeeding education from other sources. By creating a culture of acceptance and awareness, based on evidence-based data, we can make it more comfortable and easier for women to make a choice and for professionals to support them, and to encourage and assist managers and commissioners to invest in breastfeeding services for their communities.
The NHS could do more to support its own employees to returning to work to enable them to continue breastfeeding.
As a breastfeeding support organisation with over 20 years' experience we are well-informed about the reality of breastfeeding from the parents and families we support. We help women who are trying to overcome problems and set-backs, and all too often when they are at their lowest and loneliest to find ways of breastfeeding that work for them. We have a good record - women who get support from BfN tend to come back for further support, breastfeed for longer, recommend the charity to others – some even go on to inspire, support and train others in their local communities.
I was reminded of this circle of reciprocity at a recent study day of BfN Supporters where a mother shared that it was her peer supporter who got her through the 'pyjama days' after her twins came along – the help she received inspired her to train with the charity and help other families.
Whatever one makes of breastfeeding and the state of it in the UK, it is unarguable that breastfeeding matters to women and families. More than 3 in 5 women stop breastfeeding earlier than they want to and often the emotions and grief around not being able to breastfeed can cast a long shadow of disappointment. We know that the vast majority of reasons women give for stopping breastfeeding are issues that can easily be resolved with good quality support.  Support should be honest, unique and personalised. It needs to be well-funded and it should not operate in a vacuum. It should be evidence-based and integrated with a whole system approach that cares for a women in the pre and postnatal period. Where women choose not to breastfeed that should be supported as well so the health and wellbeing of all babies can be upheld.
The provision of support for new mothers and their families is grossly inadequate and varies widely across the UK.  Women are very aware of the benefits of breastfeeding through health promotion but receive very little support in making breastfeeding work for them. This leaves women feeling that they have failed, but actually they have been failed by the lack of support available to them. This needs to change.
While breastfeeding celebration week is a time of sharing positive stories and there are many we must not gloss over the fact that so much more can and needs to be done at all levels of society, in and outside of health care systems and in communities to build an environment that enables women to choose and sustain breastfeeding.
Shereen Fisher is Chief Executive Officer, The Breastfeeding Network
Useful resources and references
The National Breastfeeding Helpline (0300 100 0212), offers independent, confidential, mother-centred, non-judgmental breastfeeding support and information from volunteers with experience who trained by The Breastfeeding Network and the Association of Breastfeeding Mothers. Lines are open 9.30am – 9.30pm every single day of the year. Calls to the Helpline cost no more than calls to UK numbers starting 01 or 02 and are part of any inclusive minutes that apply to your mobile provider or call package.
Trickey, H. Infant Feeding and a changing public health policy direction, April 22nd 2018 - http://www.ourmilkyway.org/infant-feeding-changing-public-health-policy-direction/
National Infant Feeding Survey (http://data.gov.uk/dataset/infant-feeding-survey-2010)
Hoddinott, P, et al (2006), One-to-One or Group-Based Peer Support for Breastfeeding? Women's Perceptions of a Breastfeeding Peer Coaching Intervention, Birth, 33: 139–146. http://onlinelibrary.wiley.com/doi/10.1111/j.0730-7659.2006.00092.x/abstract
PHE Statistical release: breastfeeding at 6-8 weeks after birth: 2017 to 2018 quarterly data. https://www.gov.uk/government/statistics/breastfeeding-at-6-to-8-weeks-after-birth-2017-to-2018-quarterly-data
Unicef Ten Steps to Successful Breastfeeding: http://www.unicef.org/newsline/tenstps.htm
Breastfeeding Network: Breastfeeding-Friendly Scheme: https://www.breastfeedingnetwork.org.uk/bfn-breastfeeding-friendly-scheme/
Evaluation of Breastfeeding Network peer support https://www.breastfeedingnetwork.org.uk/evaluation/
Victora, Cesar G. et al (2016), Breastfeeding in the 21st century: epidemiology, mechanisms, and lifelong effect. The Lancet, Volume 387, Issue 10017, 475 – 490.
For further information contact Shereen Fisher, Chief Executive Officer, The Breastfeeding Network, @shereen_fisher, ceo@breastfeedingnetwork.org.uk