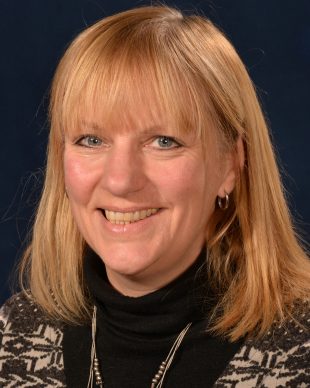 We know that getting the right support enables women to breastfeed their babies for longer. As with any new habit, mothers need to learn the ropes, and advice from health professionals plays a critical role in helping them to get started. However, it's all too common for women to experience setbacks along their breastfeeding journey, and an analysis of their internet habits (using Google Analytics) suggests that problems frequently occur in the evening and in the early hours of the morning when their online searches for breastfeeding help peak, and when professional support cannot be readily accessed.
We know that mothers rely on the internet in their daily lives, with 88% of them saying that it's their first port of call when they need information.* They are avid users of social media, with 87% of mothers using Facebook and the majority of these women using Facebook Messenger too. They are also embracing new digital technologies, notably voice activated search, which is predicted to account for around half of all search activity in the next year or so.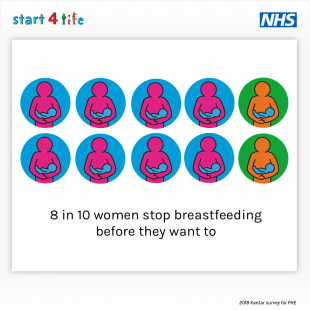 Public Health England identified an opportunity to harness the benefits of new digital technologies to complement the work of health professionals and provide mothers with easy access to trustworthy, 24/7 support for breastfeeding. This began with the introduction of a Facebook Messenger chatbot in 2017 and an Amazon Alexa 'skill' (app) in March of this year.
Using their mobile phones (their preferred device for going online), mothers can log onto Facebook Messenger and ask the Start4Life Breastfeeding Friend chatbot questions about breastfeeding. or select from a range of common queries on the topic. A survey carried out among chatbot users in 2017 indicated that just seeing these commonly-raised issues reassured mothers; indicating that it was normal to experience such setbacks with breastfeeding. (It also helped make some mothers more confident about asking for help from professionals as the FAQs suggested that it was perfectly normal to have questions.) The survey showed that the chatbot was viewed as a credible and empathetic alternative when talking to real person was not possible, and was associated with moments of need – during the night or early hours of the morning - when access to professional support was not available. Some, generally less confident, mothers reported that the chatbot increased their perseverance to carry on breastfeeding, as the practical guidance it provided made the behaviour feel more achievable.
The Start4Life Breastfeeding Friend can now be accessed via Amazon Alexa too. Mothers can simply 'ask Alexa' for answers to their breastfeeding queries using voice-activated technology, giving them another way of receiving round-the-clock, trustworthy support (while leaving their hands free to hold the baby). Like the chatbot, the  Alexa breastfeeding service has been well-received by mothers, suggesting that digital technology has a useful role to play in complementing the support they receive from health professionals.
The Start4Life Breastfeeding Friend chatbot and Alexa skill are independent of both Facebook and Amazon respectively. Start4Life also provides information on breastfeeding on its website: https://www.nhs.uk/start4life/baby/breastfeeding/ and in leaflets, available for health professionals to order free of charge from: https://campaignresources.phe.gov.uk/resources/
 *Clickstream 2018 Q1
Karen Pinder is The Team Leader for Start4Life