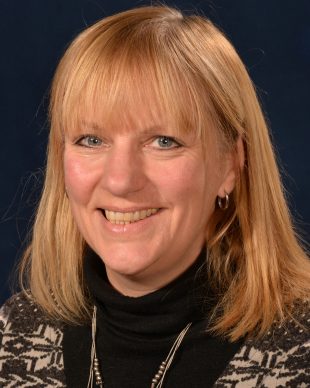 Today is International Nurses Day #IND2018, a chance to celebrate the great work that is being done by nurses in all settings and to consider what we can do to improve population health and prevent ill health. Health and care professionals have been described as a force for change and resource for health. We all have a part to play in prevention, so we need access to good evidence to support our practice.
All Our Health is a call to action for all of us to practice in ways that focus on prevention and building resilience wellbeing as well as providing excellent treatment and care.
All Our Health has been developed with health and care professionals to promote this message and to provide resources to support all health and care professionals to build prevention and health promotion into their practice.
So perhaps IND is an opportunity for you to take a look at AOH and think about how you can be part of this social movement to embed prevention in your practice. Take a look below to see how All Our Health helps us to think about what we can do to improve health for all!
To begin with check out these two video clips (Link to part one; link to part two) where I explain what All Our Health is all about. You can also read my previous blogs @ http://bit.ly/2a4krW5 and http://bit.ly/2aqcXiH or follow us on Twitter with #AllOurHealth

Wendy Nicholson,  National Lead Nurse for Children, Young People and Families  and Deputy Head of WHO CC, on how All Our Health is supporting a reduction in childhood obesity
Childhood obesity is a national issue; excess weight in childhood can significantly affect both physical and emotional wellbeing of the child and indeed impact them as the progress across the life course. Health professionals – midwives, health visitors, school nurses and AHPs have a significant role to play in supporting parents, children and young people to maintain a healthy weight. All our Health supports professionals to intervene and support at a population, community and individual level – for example; influencing commissioning, understanding local need and designing needs led services; building community capacity by working with local community groups to bring about change for example peer led cooking clubs and links with leisure services; for individual families promoting a healthy weight in pregnancy, supporting breast feeding, and for school-age children encouraging physical activity and sport as well as engagement with the NCMP
Go to the Childhood Obesity All Our Health topic: http://bit.ly/2awUToa
Go to the Best Beginnings All Our Health topic: http://bit.ly/2awOjuO
Go to the Physical Activity All Our Health topic: http://bit.ly/2ajesA7
Go to the Childhood Obesity Animation All Our Health topic: https://youtu.be/gQK4vj1Lzlg
All Our Health can support improved Child Oral Health
Oral health is an essential part of a child's health and wellbeing. In the 21st century no child should suffer from tooth decay, yet it remains a significant problem in this country, nearly a quarter of children (24.7%) starts school with tooth decay.
Working in partnership with the wider health system school nurses and health visitors need to ensure many health needs of children are met and oral health remains at the forefront.
All Our Health supports interventions at many different levels at a population, community and individual level – for example
Health visitors advise parents and carers on oral health prior to the first tooth appearing, they will encourage early attendance at the dentist and how to develop good practices in infant feeding, brushing teeth and general oral care.
School nurses will work with individuals and groups of school age children supporting them in taking responsibility for their own health needs. Developing understanding of how teeth decay and why reducing Oral health is an excellent area of personal care because everyone needs to take care of their teeth.
All professionals to use the 'top three tooth tips' we all need to be communicating to children and families to promote good oral health:
Reduce the consumption of food and drinks that contain sugars and in particular avoid sugar containing foods and drinks at bedtime as well as asking for sugar free medicines if possible.
Teeth should be brushed at least twice daily with a fluoride toothpaste last thing at night and on at least one other occasion. Parents should brush teeth as soon as the first primary tooth appears (at approximately 6 months of age) and continue to supervise children up to the age of 7 years when they brush their teeth.
Visit the dentist on a regular basis, and take your child to the dentist as soon as their first tooth appears in the mouth.
Go to the Child Oral Health All Our Health topic: http://bit.ly/2ailHEY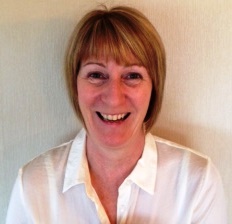 Penny Greenwood, Associate Nurse Lead for Children and Young People on how All Our Health can support childhood immunisation
'All our health' encourages health and care professionals to be champions for prevention and promoting health to improve our population's health. A call to action encourages all health and care professionals to improve our populations health and as a public health intervention, Immunisation against infectious diseases has a great impact on population health, therefore professionals are key champions in this work.
The UK routine immunisation programme aims to protect infants and children against vaccine preventable diseases from an age when they may be most vulnerable to infection. Educating families about the benefits of accessing childhood vaccination will provide protection to children and young people, and result in indirect protection to those around them, including infants, older people, and those in clinical risk groups.
It is important to support parents in protecting themselves, children and their familes against infectious and debilitating illnesses through accessing immunisations. Raising awareness about the benefits of immunisation provides the opportunity to discuss disease prevention and protection and allay any fears or reservations parents/ carers may have. Health and care professionals play an important role in empowering individuals and communities to protect themselves against infection. Flu vaccination is available every year on the NHS to help and protect adults and children who are at risk of flu and its complications. The UK adult immunisation programme is available for certain people who are at higher risk of serious illness.
Health professionals working in partnership have an important role in routinely providing immunisation information for parents/carers and are at the forefront of protecting the health of children during the early years within communities.
All public health nurses coming into contact with children; including health visitors, general practice nurses and school nurses have a visible role to play in providing parents with information and advice about the vaccine to ensure children are protected and should use the opportunity to promote health and raise wider health issues with parents (www.makingeverycontactcount.co.uk
Go to the Best Beginnings All Our Health topic: http://bit.ly/2awOjuO
Go to the Early Adolescence All Our Health topic: http://bit.ly/2arvIWn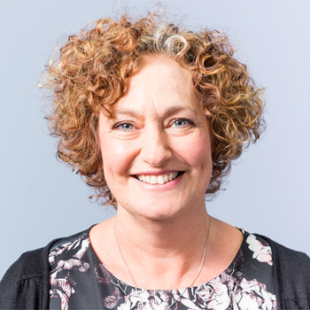 Gill Turner, Associate lead nurse, Children, Young People and Families on how All Our Health can support young people
Adolescence is a key period across the life course when health behaviours can occur with an increased risk to long term health. Promoting wellbeing and resilience in young people is key in reinforcing young peoples' better health outcomes during this changing period of development. Working in partnership with the wider health system will support the role of the school nurse to ensure needs are met across many health disciplines. 'All our health' supports professionals from health and other services who offer universal, targeted and specialist care. For example, a school nurse can take an active role in addressing the emotional and physical needs of young people by offering an age appropriate PSHE programme. However, addressing individual needs of young people on such issues as emotional health problems, will require working closely with GP practices, CAMHS and also other AHPs to ensure the best possible outcome for the young person.
Go to the Early Adolescence All Our Health topic: http://bit.ly/2arvIWn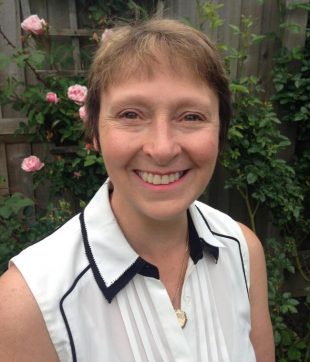 Pauline Watts, Lead Nurse for Quality, Mental Health and Learning Disability on how All Our Health can support the physical wellbeing of those with serious mental health problems
66% of people with serious mental health problems will die prematurely due to treatable and preventable cardiovascular, pulmonary and infectious diseases. Poor physical health can also exacerbate the individual's mental health issues. All Our Health's topic on Wellbeing in Mental Health provides details on how health professionals can intervene to promote physical health and wellbeing. Imagine if every opportunity is taken across the course of care to check that all immunisations have been taken, that advice and support is provided to enable a healthy diet and encourage exercise, preventing the risk of diabetes, or an individual is empowered to give up smoking. There is no doubt many challenges will arise but All Our Health offers support and evidence and being aware of that evidence can ensure that we as health care professionals can make every effort to ensure the physical health and wellbeing of those in our care!
Go to the Wellbeing in Mental Health All Our Health topic: http://bit.ly/2e0A2d6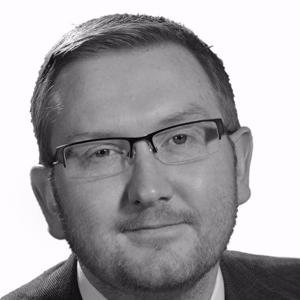 Jamie Waterall, Associate Deputy Chief Nurse and National Lead for CVD Prevention, on how All Our Health can support NHS Health Checks
Given that CVD is the second leading cause of premature death and ill health in England, there is an urgent need for colleagues to support our efforts in addressing this important issue. One example of action which all staff across the health and care system can do is to find out more about the NHS Health Check, which was introduced to help address the principle risk factors and conditions associated with CVD. All Our Health includes an important resource on the NHS Health Check, detailing how everyone can get involved, such as taking up your own NHS Health Check offer and by promoting these checks within your local community.
Go to the NHS Health Checks All Our Health topic: http://bit.ly/2adrooJ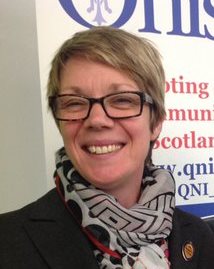 Joanne Bosanquet MBE, Deputy Chief Nurse and lead for health protection, on how All Our Health and Leading Change, Adding Value can support protecting health and well-being
As health and care professionals we have an overwhelming responsibility to lead in the promotion of wellness and the prevention of illness by taking individual and collective responsibility.  An isolated response will, by the very nature of AMR's advance, prove ineffectual.
There is something that each and everyone of us can do to improve our own infection prevention and control practices and antimicrobial stewardship - from washing our hands regularly, to raising awareness of the chain of infection. As Health and care professionals it is our responsibility to role model and 'practice what we preach' educating and supporting members of the public and those we care for to understand what actions they can take to prevent or protect from becoming unwell.
Go to the AMR topic in All Our Health: http://bit.ly/2af0PTw
Go to the AMR topic on Pg40 of Leading Change, Adding Value, England's framework for nursing, midwifery and care staff: http://bit.ly/2aKeMbF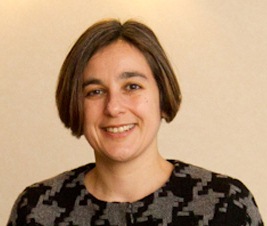 Rita Newland, Nurse Adviser Research, on how All Our Health can support students and educators
'Public health is everyone's business' is a term that is frequently heard but rarely understood. For those of us who are new to the nursing, midwifery or allied health professions, we may be unfamiliar with the term and what it means to us in our practice. All our Health provides a collection of resources that is both accessible and available irrespective of our location of study. It can be used as an educational tool to widen your knowledge, learn about the value of evidence-based practice and develop as a health promoting practitioner.
The information is clearly divided into topics that are easy to navigate. Once you have located your chosen section you can be assured that the information will be in a format that is easy to read and understand. What's more this information is based on current research and literature. It also provides links to the primary source of information so that you can read it yourselves. This will make public health an increasingly familiar term and will help you to apply the principles of prevention and health promotion to your practice in your chosen profession.
Go to the collections page for All Our Health to explore all available topics: http://bit.ly/allourhealth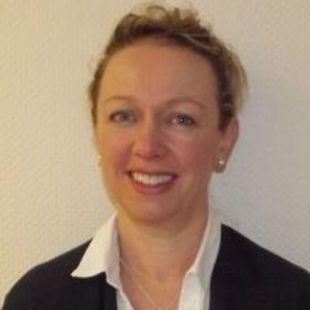 Helen Kirk, Associate Nurse Lead for Workforce, on how All Our Health can support workplace health
Occupational Health nurses work in such diverse workplace settings and frequently in small teams or alone. It's often hard to locate the information they may need to inform practice and 'All our Health' helps by providing key information about workplace health, links to key reports and to evidence based guidance. Occupational health is too often misunderstood by our colleagues and even those who use the service. All our Health provides an invaluable reference point for nurses wishing to enter the profession, for students embarking on a specialist course and for those already working in an OH role. It places workplace health firmly at the heart of population health.
Go to the Workplace Health All Our Health topic: http://bit.ly/2ax033w
To discover other available topics supported for All Our Health go to our collection page: http://bit.ly/allourhealth
Written By Members of The Nursing, Midwifery and Early Years Directorate
Tags: #AllOurHealth, #NHSChangeDay, adolescent health, childhood obesity, Mental health, workplace health