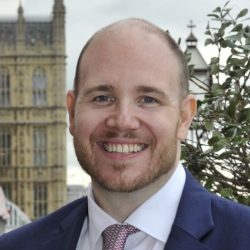 The theme of International Nurses Day in 2018 is "Nurses A Voice to Lead – Health is a Human right", this aligns well with the NHS framework for nursing, midwifery and care staff . It is a great call to action for nurses across England to use their unique position as leaders within the health system to address health inequalities and access issues, especially for minority communities which often lack voice and visibility.
Repeated research and population surveys have demonstrated that LGBT  people experience significant health inequalities, these inequalities are even greater for BAME, disabled and older LGBT people. PHE summarised the inequalities affecting gay and bisexual men in 2014 in Promoting the health and wellbeing of gay, bisexual and other men who have sex with men and we will shortly publish the a report on the health of lesbian and bisexual women.
These inequalities span the life course and impact mental & physical health. For example:
The 1st Principle of the NHS Constitution sets out a clear commitment to provide a comprehensive service available to all, and recognises that the NHS has a wider social duty to promote equality through the services it provides and to pay particular attention to groups or sections of society where improvements in health and life expectancy are not keeping pace with the rest of the population.
The NHS has recently rolled out a new sexual orientation monitoring information standard,  so there is now a standardised way to ask patients about their sexual orientation alongside other demographic identity questions. As this gets implemented it will help us better understand whether we are living up to the 1st Principle and enabling LGBT patients to get the help and support they need.
Nurses can play an important role in looking at how well services are engaging with LGBT patients and if they are meeting their needs. The LGB and T youth suicide prevention toolkits that PHE developed with the RCN have a lot of really useful information that can be used to improve services for LGBT people. The RCN also have a range of great LGBT resources.
Giving a voice to these issues is not just about advocating for patients, it is also about standing up as allies with our LGBT colleagues. This year's International Day Against Homophobia, Biphobia and Transphobia which falls on the 17th May has a theme of Allies.
Stonewall's report earlier this year on LGBT issues in the workplace found that almost one in five LGBT staff have been the target of negative comments or conduct from work colleagues in the last year because of their sexuality. One in eight trans people have been physically attacked by customers or colleagues in the last year because of being trans and more than a third of LGBT staff have hidden their sexuality at work in the last year because they were afraid of discrimination.
We would like to think that these figures aren't the same for NHS staff, yet Stonewall's previous report in 2015 found similar levels of discrimination, bullying and harassment of LGBT staff working in health and social care. Sadly many of the stories of discrimination in the report involve nurses, it is worth reading as it reminds us that not all healthcare professionals are supportive of LGBT colleagues or patients.
It is also a reminder that we all have a responsibility to speak out and stop this when we see it happen and work with friends and colleagues in the NHS to ensure that it stops.  Many of you reading this will not be lesbian, gay, bisexual and trans but as allies you can step up and work with your local LGBT staff networks to help change the culture and practice in your organisation.
IND 2018 has set you the challenge of  stepping up to speak out and I hope that many of you will take up this challenge to take action for a health and social care system that fully meets the needs of lesbian, gay, bisexual and trans people.
Written by Dr Justin Varney, National Strategic Advisor on Health and Work