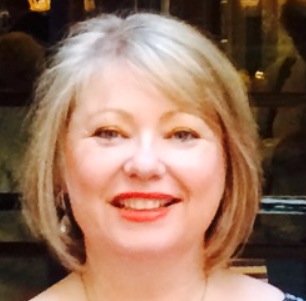 Growing up and family life isn't always easy and the journey for some can be a roller-coaster. Family breakdown, bereavement, poor nutrition, bullying, drug taking, sexual health - are all challenges and present risk across the whole of our society. Children, young people and families are as unique as the challenges they face – meaning some will be better placed to deal with risks, whilst sadly others may not. Nurses working with children, young people and families can make a real difference – they are a voice to lead, change and support resilience.
Advances in prevention in public health have supported the development of strategies and models for prevention of health-risk behaviours by focusing on risk and protective factors predictive of these behaviours in families, encompassing parents, children and young people. Given the significance of parenting and family influences on child health outcomes, health visitors and school nurses have a specific contribution to make in identifying issues, using protective strategies, providing effective support and influencing other key professionals to help families overcome these challenges and to develop coping strategies.
The Healthy Child Programme provides an evidenced framework which supports and promotes healthy development of children and young people, but also can help build their resilience. Health visitors and school nurses as leaders in the delivery of the Healthy Child Programme are in pivotal positions, they not only support children, young people and parents, but influence the wider communities which can offer protection through preventative and support strategies, for example children's centres and schools. Children need a supportive and nurturing environment to enable them build resilience, they need opportunities to:
Build and sustain a secure bond with parents or carers
Develop relationships with positive role models
Have opportunities to learn skills
Have opportunities to participate in meaningful activities.
We often talk about resilience and building resilience – but in reality what does that mean? The dictionary definition describes it as - bounce back or the ability of a substance or object to spring back into shape; elasticity. However, to be able to 'bounce back' there needs to be a tangible or strong place to bounce back to – not all children, young people and families have this anchor.
Early adolescence is a particularly sensitive transition period in young people's lives, during this time young people are moving schools and becoming more independent. Between the age of 10-12 years there is a rapid period of brain development – making young people perhaps more perceptive to behaviour change and taking on board information to support healthy life styles and to build resilience.
Building resilience equips young people with the ability to steer through life challenges and find ways to bounce back and to thrive. Remarkably, children and young people are more successful than others at resisting and overcoming stressful episodes. However, there will be times in their lives when they need support to ensure they are protected and they are able to make good choices to support their health and wellbeing.
We need to understand the challenges young people face and take time to see the world as they see it – we worked with AYPH to gain deeper insight from young people. The animation developed by young people really emphasizes the importance of resilience and protective factors throughout the child and young people's life.
As part of the health protection role, health visitors and school nurses need to incorporate resilience-promoting strategies in their services for children and young people, whilst also supporting other key partners to do so, without a doubt this can make a real difference to the lives of children and young people both now and as they progress towards adulthood.
Whilst health visitors and school nurses are the key professionals, all nurses in all settings working with children and young people have a real opportunity to think about prevention and health improvement – so on IND be a voice for change for CYP!
Early adolescence: applying All Our Health
Healthy beginnings: applying All Our Health
The first 1001 days of the second decade
Follow Wendy on Twitter @WendyJNicholson
Written by Wendy Nicholson, National Lead Nurse for Children, young people and families at Public Health England