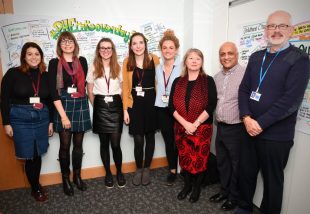 PHE is always keen to collaborate and ensure the public have a voice in our decision making, particularly for the work we do that impacts them directly – we have always been keen to ensure this extends to young people.
We have been strong supporters of the Takeover Challenge, where organisations across England open their doors to children and young people to take over adult roles. So it was  a pleasure to spend the day with some of these influential individuals at this year's Children Commissioner's Takeover Day Challenge on 24th November.
The 5 young people who joined us on the day included volunteers from Brook, the wellbeing and sexual health charity, and a final year medical student. We handed the reins over to them for an interactive day which started with a lively discussion at our 5-24yrs Board and our key priorities to improve the health and wellbeing for young people. We then moved into more focused discussions on Relationships and Sex Education (RSE) and Personal, Social, Health and Economic Education (PSHE), at their request. RSE and PSHE ensure that young people are taught the knowledge and life skills they need to develop supportive and healthy relationships and stay safe, and PHE carry out a great deal of work in these areas.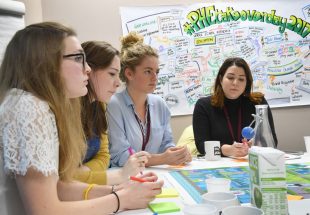 The  young people  clearly articulated their views on  complex issues with confidence and strength of feeling. They guided discussions around what the government's commitment to making RSE mandatory in all secondary schools in England from 2019 means for young people. The conversations were vibrant and the questions were challenging. We covered a range of topics under the RSE umbrella, including the importance of incorporating a set RSE curriculum into secondary schools and removing its status as a less valuable subject.
The group also posed questions to me and a panel of senior PHE staff, asking how much of a priority young people's sexual health is to PHE and how much influence PHE has on the new RSE curriculum. During this panel, one of the young people, Caitlin, said: "In terms of consistency, it makes sense to have a set RSE curriculum with information that's deemed important for that age group to know at that time in their life. Everyone should get everything, and from that you can take what's important or relevant for you."

Another young person, Emma, said: "Everything else is so controlled with a curriculum and exams, so why is RSE any different? My hope is that it won't be a 'sex education day' anymore, but just embedded in a normal day with other subjects like English and Maths."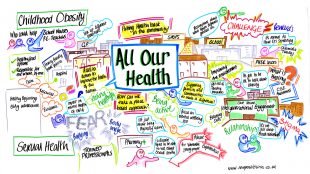 These were just a couple of many points raised that reiterated the importance of engaging with young people in our decision making. We're very grateful to  the challenge they provided and to hear from them about their challenges, ideas and concerns  about RSE and PHSE.
Kristina, one of the young people, reflected on the day and said: "Takeover challenge has been exciting, insightful and inspiring. Public Health England affects all of our lives, and seeks to improve our health through extremely innovative, diverse and interesting means. It has been truly brilliant to learn about their work first-hand, and to have the chance to speak to leaders in public health about topics that we, as young people, care about."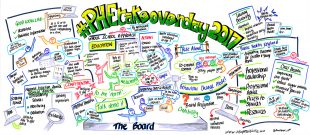 We are very much looking forward to the 2018 Takeover Challenge, but, in the meantime,  we will continue to engage with young people throughout the year,  extend the  opportunities to have their voices heard, and continue the conversations that started at this year's Takeover Challenge.
Wendy Nicholson, National Lead Nurse covering Children, Young People and Families at Public Health England