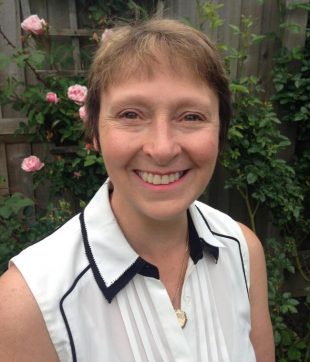 Breast screening started in the UK in 1988 and has had an enormous impact on the lives of women, providing them with the choice to seek reassurance on their health and pick up any signs of cancer at an early and treatable stage. A great many lives have been saved since 1988 as a consequence of what for many of us is a routine, straightforward test.
However, for women with additional needs, such as a learning disability, intellectual impairment or autism, being screened may present a less straightforward experience if those needs aren't taken into account. A new, unfamiliar environment and instructions not communicated appropriately can cause unnecessary anxiety or confusion. A person-centred approach is required and the evidence tells us that a bad experience will make a person with additional needs very hard to engage with in the future. This will risk compounding the health inequalities this group already experience. Screening is always the choice of the individual but that choice should be an informed decision based on evidence and not one based on an unnecessarily poor previous experience.
So what can you do to make the experience a smooth one and encourage future attendance? A lot is common sense and decency. Extra time should be given to ensure that communication is as clear as it can be. Follow the lead of the person with additional needs and go at their pace. If necessary speak slowly and clearly and stop to check understanding at regular points during the conversation. If that means asking for a second time, don't feel awkward. Always talk to the woman, not the carer or supporting professional. The latter can be asked to clarify if necessary and to support the communication and interpretation but don't undermine or underestimate the individual by assuming that due to limited communication they also have limited ability to consent.
Communication is as much about the time taken to listen and understand as well as talking. 55% of the information exchange will be interpreted through body language, 38% through tone and only 7% through words. That is why face to face communication is the best medium when possible. Find a quiet environment to hold all conversations as noise and bustle can create problems. Pre-empt any problems by showing women any equipment/ machines in situ, explain any noise or lights that the machines may generate. If you think that the individual is unhappy with something, use  facial expression to mirror the question, "are you unhappy?" - an empathetic  facial expression from you can also be reassuring.
Any written communication may also need to be adjusted. Larger text (16pts) and not too much colour can help and accessible language is essential, avoiding long words and sentences and jargon.
For women with autism there is a need to be very clear and unambiguous. The individual is unlikely to understand comparisons: be concrete not figurative.
All of this advice, of course, transfers to most other care situations and not just breast screening, but it is perhaps an area where the majority of us have not thought beyond our own experiences and it always helps to see and consider things from a different perspective and improve our person-centred practice as a consequence.
Pauline Watts, Lead Nurse for Learning Disabilities and Mental Health at Public Health England