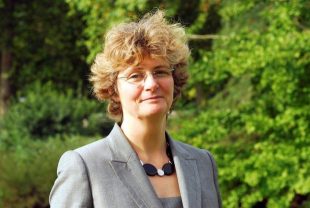 Screening programmes are important components in our programmes to identify apparently healthy people who may be at increased risk of a disease or condition, enabling earlier treatment and better informed decisions.  Nurses can make a real difference in ensuring that people have accurate information to make informed decisions and choices about screening and in providing accessible services that make screening as easy as possible.
Cervical screening currently prevents 70% of cervical cancer deaths.  Women aged 25 to 49 registered with a GP are invited for screening every 3 years and every five years if aged 50 to 64. A recent study suggests that if everyone attended screening regularly, 83% of cases could be prevented. But latest figures have shown that fewer women of all ages are having the screen - with only 72% of those aged 25-64 taking up the invitation for a test last year.
Reasons for the decline are varied: fear of embarrassment, concern about pain or thinking that they are not at risk, worry about finding they have cancer. Nurses can play a key role by reassuring women who might not take up tests because of embarrassment or ignorance. It is important to inform women that screening is not a test for cervical cancer but is intended to detect abnormalities within the cervix that could, if undetected and untreated, develop into cervical cancer. It's also important to inform women that if they have any symptoms of pain or bleeding between periods or bleeding after menopause then they should see their GP.  The screening test isn't a cancer test; it indicates whether further investigations are needed. So if women have symptoms, they require further investigation; waiting for a screening result would be unnecessary and could delay this. Remember screening is a choice and some women may not want to be screened.
Critically a key reason why women say they don't attend cervical screening is that with their busy lifestyle it is often difficult to for them to get an appointment outside of normal working hour.  Nurses in services providing screening can work with practices, providers and commissioners locally to develop convenient accessible services example practice nurses and GPs offering appointments earlier in the morning and evening, making it easier for women to attend at a time that suits them.
Anne Mackie is Director of Programmes, UK National Screening Committee