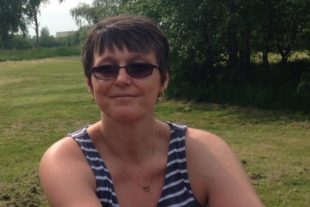 Half of all mental health problems are established by the age of 14 and 75% by early adulthood. 1 in 10 children and young people have a diagnosable mental health problem and yet accessing support is still a challenge. (Mental Health Taskforce Strategy, 2016). Mental health problems cause distress to individuals and their families, are linked to the risk of poorer life chances in terms of physical health, education and employment and thus increase inequalities (Department of Health, 2015). Prevention of mental health problems and promotion of mental wellbeing, including building resiliency is integral to this agenda. School nurses have an important role in supporting the school aged children and young people and have the necessary skills to contribute to prevention and provide early intervention (Public Health England, 2015).
In Walsall the School Nurse service, run by Walsall Healthcare NHS Trust, provide a range of support for children and young people's emotional health and wellbeing. One aspect of support introduced and sustained as part of 'Targeted Mental Health in Schools' http://www.chimat.org.uk/camhs/schools/tamhs, is the FRIENDS programme https://www.friendsprograms.com/. This teaches social skills and resilience building and is recognised by the World Health Organisation as an effective means to prevent anxiety for children. There are three programmes designed for each stage of development for children and young people.
Walsall School Nurse service has a core of staff who are trained facilitators and deliver groups in clinics, schools and other settings. The feedback from children, young people, parents/carers and teachers is very positive.  Over the past twelve months the service has been developing their FRIENDS offer. Working as partners in the local Early Help Model http://www.mywalsall.org/walsallearlyhelp/ funding was secured to increase the number of school nurse staff trained as trainers. This is means that we can increase the offer of FRIENDS across the borough by training school staff, youth workers, health visitors and children's centre workers as facilitators of groups. In addition, this year we have purchased the license for Adult Resilience programme which can be taught alongside other programs to parents. The benefits from Adult Resilience and the use of FRIENDS "language" at home, vastly increases resilience and happiness for the whole family. This is an exciting development for our service.
Our next steps will be to encourage schools and other settings to take on FRIENDS as part of a whole settings approach to mental health https://www.gov.uk/government/publications/promoting-children-and-young-peoples-emotional-health-and-wellbeing. The service offers a number of resources and interventions to schools who wish to consider a whole school approach.
Sallyann Sutton, Professional Lead for School Nursing, Walsall Healthcare NHS Trust
Twitter: @SchoolNWalsall