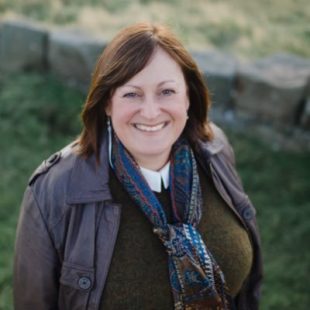 I was 16 years old.  Being 16 is a busy time and it certainly was for me; I was a school leaver and from recently separated parents.  I had a new and very scary job in a bank.  I started to feel unwell and so, so tired.  I had type 1 diabetes but I had no one to turn to and no one to help.
The story doesn't get much better really; I was admitted to an adult medical ward where I must have been the youngest patients by 3-4 decades.  It was a harsh place to be placed.  These days at 16 I would still be considered to be a young person but during my experience I had to grow up pretty fast.
So how can it be better today?
Nurses who specialise in the care of children and young people are the key; those nurses and health visitors who work in schools, communities and hospital settings who understand what it's like to be a teenager and be delivered such devastating news.  They could have been there for me, in my school, in my community and during my hospital stay.
Being told you have a long-term condition as a young person is devastating, scary and lonely.  Specialist nurses play a vital role in making sure that young people set off on a good path and feel confident that can manage to cope with the inevitable challenges that conditions like diabetes (and many others) will throw in life's path.  Learning to cope early is an important part of staying well in the long term; building resilience is a key part of learning to live with diabetes or indeed most long term conditions. Being resilient means bounce-back-ability, the ability to draw on your own personal strengths to make sure you can cope.
But on a more positive note you can live well with diabetes and I hope at least for now I am testimony to that.  I've had diabetes for 37 years and consider myself to be happy and well.  If you know a young person or parents who have been given news that Type 1 Diabetes is in their lives here are some resources that might just help:
Digibete: Videos to help people and parents to manage Type 1 Diabetes
#Type1Uncut: Videos and info made by and for young adults with Type 1 diabetes
https://www.diabetes.org.uk/Guide-to-diabetes/Type-1-Uncut-for-young-adults/
And finally have a look at this video from Shropshire Young Health Champions and feel inspired!
http://www.bing.com/videos/search?q=shropshire+young+people+diabetes+health&&view=detail&mid=F59B78D3A97AC7235DEEF59B78D3A97AC7235DEE&FORM=VRDGAR
Anne Cooper, Nurse and Digital Champion