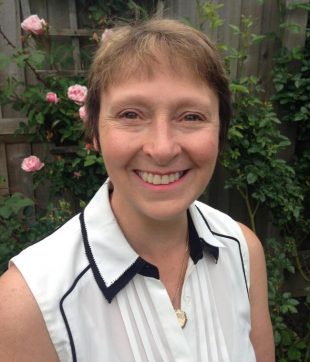 Sport can have a positive impact on the lives of children with  a learning disability in so many ways, not only from the point of view of improving physical health and well-being - weight management, healthier heart and lungs for example - but also for improving cognition, functioning and coordination. The additional benefits of improving mood through reducing anxiety and depression also help to improve children's quality of life. Whilst sport supports children's health it is also important in helping them be part of our communities, linking into groups, developing connections and networks and being part of a social group. It enhances social interaction and engagement; it plays a part in increasing self-confidence, social awareness and self-esteem thereby empowering the child!
I don't need to say anymore really; the case is proven!
However, there is much information on the internet that refers to the challenges, real and perceived, to getting involved in sport. This is often why children with a learning disability are not as involved in sport as they have the right to be and, more importantly, the desire to be involved.
So where do school nurses fit in: what is their role and how do they help?
School nurses have a wide range of skills that enable them to communicate at individual, group and community level. They are skilled at networking and linking with local services. In other words they know what is available and can support community capacity-building by helping something to be set up where nothing currently exists. I call that a great resource!
School nurses work in partnership with other agencies and providers. This can be helpful if there is a need to adapt an activity or to access specific equipment to enable the child to participate.
School nursing is a service that understands the dynamic process of interactions between the child, the family, schools and the community. They are there to promote health and well-being in its widest sense and that means looking at every aspect of the child's life. They focus on the national priorities for children and young people's health and of course sport is a great way of delivering on that agenda.
There are numerous organisations that support access to sports clubs and / or run sports activities for people with a learning disability. These include: Mencap Disability Sport; Sports for Disabled Kids; LD Sports Alliance and Downs Syndrome Association to name but a few. School nurses are in an ideal position to direct children and families to sports opportunities in their local areas and give advice on the types of activities and sports that would be the most suitable. They can assess the child's needs and wishes; work with others on adaptations and equipment requirements. Importantly they know what is available locally and can support access to sport.
Sport in school is also important and is a statutory curricular requirement for all children. Sport can be enjoyed both in school and as an out-of-school activity. School nurses are in an ideal position to advise the school on levels of activity, safe practice in schools and how the child's condition may impact on the level and type of engagement. They are pivotal in planning and influencing the Healthy Schools Agenda.
To school nurses, I salute you and say, "Keep up the good work and keep seeking new opportunities to engage children and families in sports."
To families and children with a learning disability, I encourage you to look for opportunities to be involved in and to enjoy sport.
I believe that together we can break down any barriers to inclusion in sporting activities.
As Mo Farah would say, "Exercise is not exercise when you enjoy it"
Pauline Watts OBE, Lead Nurse for Quality, Mental Health and Learning Disabilities, Public Health England
Also check out Public Health England's All Our Health, a call to action for all health and care professionals to  embed and extend prevention, health protection and promotion of wellbeing and resilience into practice. All Our Health provides a framework and tools and resources to support this 'health promoting practice' with quick links to evidence and impact measures and top tips on what works, this includes a learning disability topic. #AllOurHealth