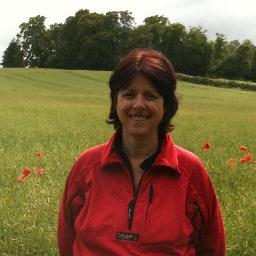 There has never been a greater need for robust and comprehensive School Nursing services for all our children and young people. According to 'Future in Mind' (2016), one in ten children needs support or treatment for mental health problems. With such high numbers of children and young people experiencing mental health problems as well as a wide range of additional health needs it makes sense for expert Specialist Community Public Health Nurses in School Nursing to assess the needs of the needs of children, young people and families as well as the wider needs of communities.
The holistic assessment of the health and wellbeing of children and young people should incorporate the concept of 'parity of esteem'. This means placing equal value on mental and physical health issues.  http://www.rcpsych.ac.uk/policyandparliamentary/whatsnew/parityofesteem.aspx
Children and young people may have highly complex needs with a combination of social, emotional and physical health issues so ensuring they receive care from professionals who understand the complexity of their lives is essential. Children and young people may present with interacting combinations of mental health issues, physical health concerns such as diabetes and disabilities and/or safeguarding issues such as child sexual exploitation and female genital mutilation. Integrated pathways of care provide a framework for ensuring the right interventions are quickly available to them. Pathways should include partners from a range of agencies including schools, health providers, Children's Social Care, CAMHS and others. Developing pathways involves ensuring best evidence is used and ensuring public money is spent wisely on improving health outcomes.
Public Health England with Department of Health have just published 'Promoting Emotional Wellbeing and Positive Mental Health of Children and Young People' an interactive pathway which includes 'Confident to be Curious' a best practise guide for health visitors and school nurses. This can be accessed at:
https://www.gov.uk/government/uploads/system/uploads/attachment_data/file/299268/Emotional_Health_and_Wellbeing_pathway_Interactive_FINAL.pdf
School nurses are at the cutting edge of modernising ways of conducting assessments and brief interventions with on-line assessments and access to confidential services via websites, social media and text messaging blended with more traditional means of working such as face to face consultations with children, young people and families. There is a strong culture of co-designing services with young people.
School nursing is also embracing information technology to provide continuous professional development and education. Examples include the Emotional and Additional Needs e-learning resource accessible via e-LFH http://www.e-lfh.org.uk/programmes/childrens-emotional-and-additional-health-needs/open-access-sessions and 'digital badges' available via 'Make Waves' https://www.makewav.es/nhs
School nurses are highly qualified public health nurses, they are seen as non-stigmatising by the young people themselves (DH and PHE 2013).
They are uniquely equipped to lead and plan delivery of 5-19 Healthy Child Programme in the context of integrated services. It's time to move our thinking towards a holistic offer for children and young people which is multiagency and fully integrated incorporating the key principles of public service reform including:
Collaboration between all partners to reduce poverty and inequality
Place-based and outcomes-focussed commissioning and provision
Community and client centred working to co-create solutions
Whole public service workforce skilled in facilitating positive behaviour change
Health visitor and school nurse leadership of place-based, integrated services
Evidence based assessments with evidence and theory based interventions organised into integrated pathways of care
High quality IT systems for record keeping, data collection and care delivery
Our aim should be equity of outcome; some children and young people need much more help than others to develop positive mental and physical health. We need to ensure that high quality and timely services are available for all ages, starting from pregnancy continuing for all children and young people up to 25 years of age for the most vulnerable.
School Nurses are key professionals in promoting positive mental health working with individual young people and also with schools, parents and other partners. They are working at the front line every day, listening to the stories of our most vulnerable children and young people and helping them to be safe and to develop their full potential.
Jill Beswick, SAPHNA
Department of Health and Public Health England (2013). Promoting emotional wellbeing and positive mental health of children and young people. London: Department of Health.