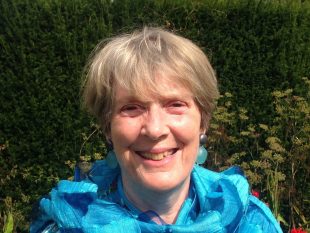 School nurses play an important role for the 1 in 10 children and young people in this country with continence (bladder and bowel) difficulties.  Their expertise in assessing the problem and initiating first line treatment is invaluable – whether for children still needing help with toilet training, for those who are experiencing bed-wetting, or are developing a constipation problem. The early intervention of the school nurse is key to reducing the risk of these children requiring later referral to the community paediatric continence service - or to NHS secondary care.
The school nurse is also in an ideal position to "break through the barriers" of embarrassment and reticence that many of these children feel.  A recent in-depth study of 20 children and young people aged 11-20 years with bladder and bowel difficulties ( Whale K 2016), confirmed  that many want to hide their continence problems, fearing that if "found out" they would be teased or bullied.
A common plea from the research participants was for nurses and doctors to talk directly to them and to use age-appropriate language - and to see the same person on each visit.
These are important messages too for those commissioning and running community-based paediatric continence services. They confirm the need for properly integrated services – with a "one stop shop" for all bladder and bowel problems, thereby avoiding the disruption and frustration families experience when going to separate clinics (this neither makes sense clinically, as both difficulties are often inter-related – nor financially, as it causes duplication of resources).
Resources are available to help and support commissioners and the clinicians who run community paediatric continence services:
The NICE-accredited Paediatric Continence Commissioning Guide (Paediatric Continence Forum, 2014, updated 2015) provides a clear and comprehensive description of how to set up and run a proper, cost-effective integrated service. See: paediatriccontinenceforum.org
Excellence in Continence Care: practical guidance for commissioners, providers, health and social care staff and information for the public (NHS England, 2015). For adults and children's services https://www.england.nhs.uk/commissioning/wp-content/uploads/sites/12/2015/11/EICC-guidance-final-document.pdf
Needs Assessment Report on Continence: The National Child and Maternal Health Intelligence Network (CHiMat), with prevalence data by Local Authority and Clinical Commissioning Groups, service reports and rates of unplanned hospital admissions for constipation and urinary tract infections. http://atlas.chimat.org.uk/IAS/profiles/profile?profileId=45&geoTypeId
Children's Continence Pathway: a comprehensive guide charting a child's journey through treatment. Soon to be available at eric.org.uk
A template Individual Healthcare Plan (IHP) for children and teenagers with bladder and bowel problems in schools. Available at eric.org.uk/Schools
The prevalence of 1 in 10 is based upon a NICE accredited figure of 900,000 children in the UK with continence problems. PCF Commissioning Guide 2015
Dr Penny Dobson MBE, Chair: Paediatric Continence Forum
Other links:   Dobson, P and Cheer, B. 2016. Guidance on integrating children's continence care. Nursing Times. http://bit.ly/2dmpjtX
Whale, K. 2016. Effects of continence problems on children. Nursing Times. Available at http://bit.ly/2dUujpv).