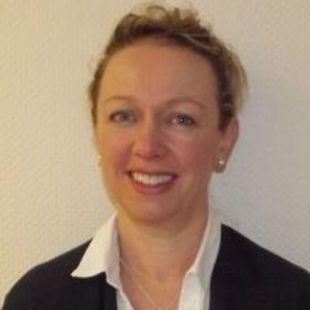 Public health nursing is a dynamic and fast changing profession – It has to be to keep up with the public's expectations and changes within PH messaging! The ability to adapt and change is quite a skill and perhaps something we can use to support the new re-validation requirements.
I've just completed my application to revalidate. As I submitted my confirmation I felt slightly relieved but mostly quite proud of this new development for my profession.
As a newly qualified staff nurse I got very involved in so-called Project 2000 and the move to train newly qualified nurses to Diploma level. It seems a very long time ago but it stemmed a career-long interest in raising professional standards. Project 2000 had its imperfections and critics but looking back it seems like it was an important step in the development of nursing and midwifery. The imperfections and critics of revalidation have a familiar feel.
In many ways revalidation changes very little for most nurses and midwives: We keep up to date with developments in practice, reflect on what we do, discuss challenging issues with colleagues, and make sure we are appropriately prepared to meet people's health needs.
In another way revalidation changes everything: It brings a discipline and formality to what we've done before, asking each nurse and midwife to formally confirm to the people we serve that we are keeping up to date and we are reflecting on and learning from our practice.
As I set out to write my formal reflections on practice I wanted to cover a variety of aspects of my work. For example am I encouraging future nursing leaders? I chose to reflect on feedback from my SCPHN students. Am I serving patients in my specialist practice and developing the best approach to learning from wider experience? As nurses working with children and young people there is much to reflect on for the 5 written accounts and to discuss at reflective discussion:
Why do young people matter- what is your contribution?
How do you use your role to influence locally?
How do you measure you impact in a preventative role?
You may ask what relevance is this to the week of action focussing on children and young people? We know school nurses readily embrace young people's engagement and strive to ensure they are are at the heart of both delivery and service review – revalidation provides a perfect opportunity to capture that feedback and build it into the process – clearly win win! Sc hool nurses can use the you're welcome process as a way of supporting feedback whilst also making service imprvements; quite timely as PHE CND are leding the review of the standards! Fiona can provide the loink to YW
I've always seen revalidation as an important, but imperfect, step for my profession. I didn't expect to feel proud of it, but I was proud to confirm so publicly this week that I continue to learn and develop so I can do my best for people who might need my support.
Helen Kirk, Nurse Revalidation Lead, Public Health England