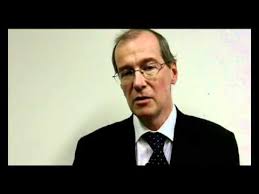 We all know that what happens in pregnancy and early childhood impacts on physical and emotional health through into adulthood.
It is important, however, that we don't only focus on the youngest children. Between the ages of 5 and 24 children and young people are experiencing increased independence and opportunities that allow most to flourish and achieve their potential, but for some this time brings physical and emotional health challenges that may continue throughout life.
Teachers, school pastoral staff, youth workers and school nurses play a key role in helping children and young people to grow healthily and happily and help those who need additional support to navigate the health and care systems. For some children and young people, the ability to speak in confidence to trusted professional is essential and allows services to respond quickly and appropriately to safeguarding needs.
In the PHE centres  we therefore have to identify how we can best enable our wider public health workforce to identify and respond to the needs of children and young people, and how their experiences in the field can inform our work within PHE. My centre colleagues and I make sure we get out to our local authorities regularly so we can identify good practice and shared challenges that can be effectively tackled across the region. Across the country, we have seen some great initiatives to improve outcomes for children and young people. A few examples just from my own centre in Yorkshire and the Humber:
Doncaster's Project 3 service takes a holistic approach in supporting young people aged 11-18 with risk-taking behaviours
Public Health colleagues in Kirklees worked with the Clinical Network to develop a toolkit focused on transition from children's to adult services
in Calderdale young people in secondary schools are receiving training and support to become youth health champions
the Head Start Hull programme is a 5-year programme providing universal and targeted mental and emotional wellbeing interventions for children and young people
These are just a handful of examples – there are many more from other centres that I don't have room to include here, but that we actively share with our local authorities through our community of improvement, providing the opportunity to learn from and share with each other to improve the health and wellbeing of children and young people.
Professor Martyn Regan, Centre Director, Yorkshire and the Humber, Public Health England