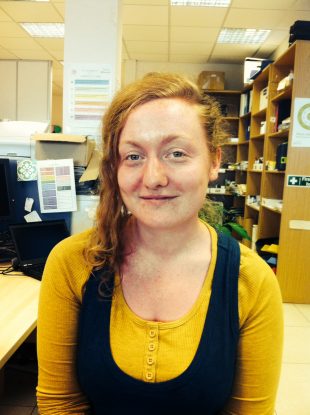 The i-HOP research team recently visited the University of Manchester to talk to a group of nursing students. We felt our subject matter was particularly suited to their conference, 'Caring for Children on the Margins', because offenders' children are often described as a "hidden" group. Though 200, 000 children are separated from a parent by prison each year in England and Wales, they are not systematically recorded and there is no statutory response to their needs.
And yet their needs are many: research reveals poor physical health among prisoners' families, negative school experiences such as bullying, and even increased chances of becoming involved in crime themselves. Offenders' children are also much more likely to have poor mental health. Some children experience the trauma of seeing their Mum arrested, others are anxious about whether their Dad is safe in prison. Financial pressures in the home can impact on children, and stigma in the community means a family may be isolated, left struggling alone.
School nurses are familiar and trusted figures at the heart of the schools they work in. It is likely children will disclose sensitive information to you during your work. Would you know what to do if a child told you their parent had gone to prison? School nurses appreciate the effects of social risks as well as physical ones; the skills, empathy and opportunity you have are key to these potentially vulnerable children.
i-HOP is the national information service, run by Barnardo's, supporting all professionals to work with children and families of offenders. Our website hosts the information and resources professionals such as community nurses need to respond to families with a loved one in prison. On your first visit to the website, the dedicated webpage for health professionals is a great place to start.
i-HOP's free Community Health Guide was developed in consultation with community health practitioners. It is packed with information, practice examples and guidance, and services to signpost to. We're proud that the guide has been endorsed by Wendy Nicholson, National Lead Nurse for Children and Young People at PHE, and downloaded thousands of times since its launch.
We hope that more systematic support will be introduced for children of offenders, but until it is, a little awareness goes a long way towards giving offenders' families the understanding they need. All professionals can make a difference by engaging with this issue and learning something about the "hidden sentence" a child serves when a loved one goes to prison.
Follow us on Twitter
Lindsay Sutherland, research and Policy Assistant, Barnardos