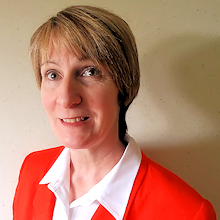 As public health nurses, we know how important it is to support parents in protecting themselves, children and their family against infectious and debilitating illnesses through accessing immunisations.  Health visitors, working in partnership with general practice nurses, GPs, pharmacies and early year's settings have an important role in routinely providing immunisation information for parents/carers and are at the forefront of protecting the health of children during the early years.
The UK routine immunisation programme aims to protect infants and children against vaccine preventable diseases from an age when they may be most vulnerable to infection. Educating families about the benefits of accessing childhood vaccination will provide protection to children and young people, and result in indirect protection to those around them, including infants, older people, and those in clinical risk groups.
All public health nurses coming into contact with children; including health visitors, general practice nurses and school nurses have a role to play in providing parents with information and advice about the vaccine to ensure children are protected and should use the opportunity to promote health and raise wider health issues with parents (using All Our Health and Making Every Contact Count).
Raising awareness about the benefits of immunisation provides the opportunity to discuss disease prevention and protection and allay any fears or reservations parents/ carers may have. Health visitors through their mandated universal contacts have opportunities to discuss and advise parents about the benefits.
The contribution of health visitors to the 0-5 agenda where they have a significant impact on health and wellbeing and improving outcomes for children, families and communities has been recently refreshed and articulated in the six early years High Impact Areas.
The six early years High Impact Areas are:
Transition to parenthood and the early weeks
Breastfeeding (initiation and duration)
Healthy weight, healthy nutrition (to include physical activity)
Managing minor illnesses and reducing hospital attendance/admissions
Health, wellbeing and development of the child aged 2: Two year old review (integrated review) and support to be 'ready for school'
For pre-school children the Health Visiting service, through their knowledge and relationships with families and partners, will ensure provision of targeted services regarding immunisations. Their role is invaluable in achieving successful uptake and compliance and can help to reduce the occurrence of vaccine-preventable illness.
So public health nurses in general are ideally placed to raise awareness about why immunisation matters and are key professionals to support parent and carers make informed decisions. This new infographic as a point of reference provides HVs with an overview of the schedule and why it's important.
Penny Greenwood, Associate Lead Nurse – Children, Young People and Families, Public Health England