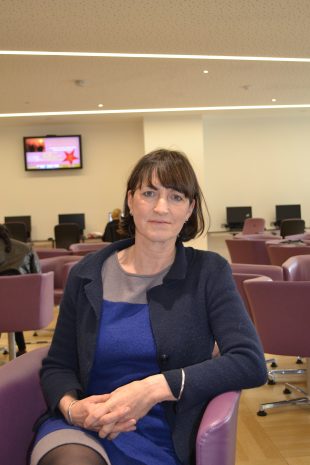 Thanks to the huge efforts of councils, their health partners and frontline practitioners to equip young people with good information and early advice, the under-18 conception rate has fallen by 51% since 1998. However, rates young people remain at highest risk of unplanned pregnancy and a third of councils have rates significantly higher than the England average. As the PHE-LGA briefing for councillors makes clear, although this is great progress, there is more to do to make sure all young people have the knowledge and resilience to navigate the challenges of the 21st century and develop healthy relationships and delay pregnancy until they feel ready; and to provide those who do choose early parenthood with really good support. School and community nurses have been key to the success so far; their contribution will be vital in making further progress. Here are a few illustrations(1)  of the ways in which school nurses have been integral to local teenage pregnancy work.
In Oxfordshire the public health team has a vision for every secondary school in the county to have a qualified school health nurse, working closely with school staff to develop a School Health Improvement Plan. SHNs contribute to classroom sex and relationships education, whole year group days and provide 1-1 confidential advice which includes, in the majority of schools, the provision of condoms, chlamydia testing and treatment and emergency contraception. They also provide pregnancy testing with referral to appropriate services and work closely with health visiting colleagues and family nurses to support young women choosing to continue their pregnancy – a key role highlighted in PHE's multi-agency framework for supporting teenage mothers and young fathers.
In Doncaster, the school nursing team, run by Rotherham Doncaster and South Humber NHS Foundation Trust, play a key role in the health and wellbeing drop in clinics in all the borough's secondary schools. In one of schools with limited transport links to the town centre, a sexual health drop provides condoms, chlamydia tests, emergency contraception and pregnancy testing and sees around 25 pupils each week. The drop in is run by a male and female school nurse, who are well known and trusted by the pupils, so can help with a broad range of emotional and relationships issues as well as sexual health.
In Bath and NE Somerset the school nurse team work closely with other partner agencies to help reach young people who are sexually active but may be apprehensive about visiting sexual health services. A weekly drop in clinic in the local substance misuse service has proved a big success, providing confidential 1-1 advice as well as support to access specialist services, for example if a young women chooses to have an implant fitted. Follow up visits can also be arranged in other venues to ensure continuity of care.
This is just a flavour of the difference school nurses can make to individual young people. They can also play an important role at a strategic level. Strong senior leadership has been the kernel for the success on teenage pregnancy.  School nurses can contribute by carefully monitoring the inputs and outcomes of their service to help prove impact, and by being strong champions both in their schools and colleges and within the local authority.
Alison Hadley, PHE Teenage Pregnancy Advisor and Director, Teenage Pregnancy Knowledge Exchange, University of Bedfordshire
Hadley, A. Teenage pregnancy: job done, or more to do? Journal of Family Health. March/April 2016. Volume 26 No. 2.www.jfhc.co.uk