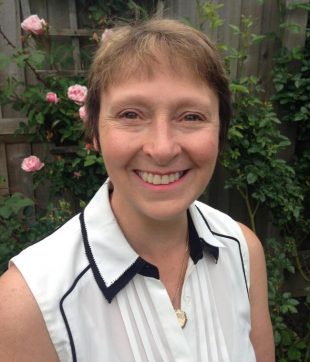 Every day we hear messages about the importance of exercise and being active - it helps us to stay well for longer, can reduce the likelihood of heart disease, stroke, lower cholesterol and blood pressure and even reduce the likelihood of memory loss and some types of dementia. I also know that as healthcare professionals you will be promoting this message through every opportunity.
However, what I want to get everyone talking and thinking about is the importance of physical activity and mental health!
The stark reality is that reduced life expectancy amongst people with the most severe forms of mental illness is largely attributed to poor physical health. As such it is our duty as healthcare professionals to reduce the inequalities gap and to get everyone to be more active to improve physical health.
Some key facts
Mortality among mental health service users aged 19 and over in England was 3.6 times the rate of the general population in 2010/11.
People in contact with specialist mental health services per 100,000 service users, compared with 100,000 in the general population, had a higher death rate for most causes of death, in particular:

Nearly four times the rate of deaths from diseases of the respiratory system compared with the general population
Just over four times the rate of deaths from diseases of the digestive system compared with the general population
Nearly three times rate of deaths from diseases of the circulatory system compared with the general population
If we are to reduce these health inequalities we must take a more holistic approach to care for people with mental health  problems. I am sure that you will share my passion to make this happen.
However, I also want to focus attention on another very important fact and great news – PHYSICAL ACTIVITY IS GOOD FOR OUR MENTAL HEALTH AND WELL BEING TOO!!!
Broadly speaking the less you do the more likely you are to have low mood/depression and to be anxious and tense. With exercise we are more likely to feel good about ourselves, have better concentration, be in better physical health, sleep better and last, but not least, better health in later life and less likely to have memory loss and dementia.
Exercise makes the brain release chemicals that make us feel good, they are the same chemicals that you get from antidepressants. Research has found that moderate exercise is as effective for managing mild depression as antidepressants!
What do we mean by moderate exercise? For good mental health, 30 minutes moderate exercise five times a week is great and this could be as simple as walking or cycling. We know that when anyone has depression or feels low, the last thing that they want to do is to get up and be active. People may find many reasons not to get active; costs, lack of confidence, not having the right clothes, the feeling that exercise will make no difference. That is where we can all help by giving advice on what constitutes activity; tips to help achieve small goals e.g. find a friend to exercise with and to motivate, having information about groups and activities to hand. As part of our call to action 'All Our Health' we have developed a topic on physical activity to support all healthcare professionals promote building more activity into their lives.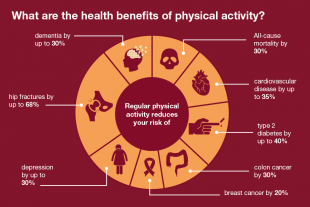 The key action I would like all health and care professionals to take away from this blog is to think about mental health and physical activity as part of an holistic approach and then we can begin to see these alarming statistics move to a more positive place.
To find out more about mental health and physical health take a look at an excellent resource: Improving Physical Health and Wellbeing of People with Mental Health Problems
Pauline Watts OBE
Lead Nurse for Mental Health and Learning Disabilities, Public Health England
Find our more About All Our Health and explore the other available topics: All Our Health topics. Follow us on Twitter with #AllOurHealth