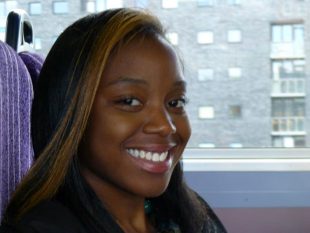 It has well been established that physical activity in childhood has a strong positive relationship with reducing the onset of obesity and other chronic diseases in adulthood. However, until recently, little has been understood about the importance of physical activity in early years (aged 0-5 years) and there is a great need for more in-depth research in this area.
At present, evidence suggests that physical activity should be established with babies from birth to improve motor skills, bone and muscular development and promote active habitual behaviours. In the UK, physical activity guidelines detail the minimum level of physical activity required in early years for health benefits as:
Babies (0-12 months)
Floor and water-based activities should be encouraged from birth with minimal time spent in carriers, seat or baby bouncers.
Toddlers (1-3 years)
Those walking should be physically active for at least 180 minutes (3 hours) per day. This should include movement of large muscle groups climbing, jumping or riding a bike.
Preschool (3-5 years)
Should be encouraged to be physically active throughout the day and spend less time doing sedentary activities such as watching TV, playing computers or in buggies.
In Barnet, the Healthy Children's Centre Programme is a universal preventative public health programme aimed at improving health outcomes of children and their families, from pregnancy through the first five years. This programme provides an opportunity to strengthen the relationship between children's centres and health partners in order to provide high-quality health services to improve children's health outcomes.
Children's Centre deliver a variety of health, child development and parenting sessions with the aim of supporting those most in need. The Healthy Children's Centre Programme emphasises the need to deliver sessions around breastfeeding, nutrition, weaning and physical activity in order to impact the wider efforts to reduce obesity.
As we are aware, 1 in 5 children in the UK are overweight or obese when they start primary school, this increases to 1 in 3 children by the time they leave primary school. By encouraging positive health behaviours and active play in early years, we are able to impact obesity levels and many other health outcomes of our young children before they are identified during in the National Child Measurement Programme.
In Barnet, our Children and Young People's Plan outlines the importance of providing a range of safe play and physical activity opportunities for families to be active. Similarly, the emerging Sport and Physical Activity Strategy recognises the importance of early years participation and encourages partnership working to promote physical activity and supported interventions that support early years and their family networks to influence an active habit across a whole life course.
What can local authorities do?
As a local authority we have the responsibility of ensuring we are creating opportunities and environments for children to be physically active. All professionals in early years settings and beyond are encouraged to embed Public Health England's - All Our Health evidence-based principles in their practice, with particular focus on the childhood obesity and physical activity topics.
The Early Years Foundation Stage (EYFS) highlights the importance of increasing physically active play in early years settings, but we must also be conscious of the influential role families have on a child's development and learning environment. With this in mind, professionals must work closer with families to provide them with opportunities to confidently establish physically active play at home, especially for those living with restricted access to outdoor play facilities.
Understanding the importance of utilising existing communication channels between families and health, education and community services, is crucial in order to influence health behaviours and effectively impact the reduction of childhood obesity. We eagerly anticipate the governments Childhood Obesity Strategy and hope to collaboratively tackle this issue ensuring that those most at risk receive an equitable service.
Sabrina Kerr
Children's Centre Health and Wellbeing Coordinator, London Borough of Barnet
Find our more About All Our Health and explore the other available topics: All Our Health topics. Follow us on Twitter with #AllOurHealth