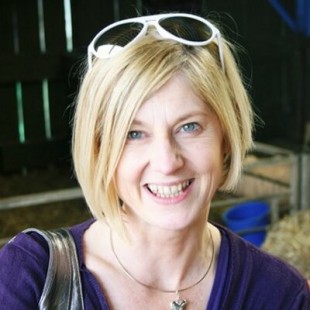 I was delighted when an online group for Allied Health Professionals called @WeAHP's approached Public Health England (PHE) to support the #WeActiveChallenge on Twitter this summer. The activity challenge is a great example of how a simple idea can bring together a community. The aim is to encourage us all to be a little bit more active. This isn't about telling us what to do but rather harnessing the support of our workmates to help us set our own targets.
WeCommunities members are being challenged to make a pledge or set themselves a target to do more physical activity during August and then to post photos on Twitter. To make it more exciting there is a competition between the different professions and the chance to win virtual medals.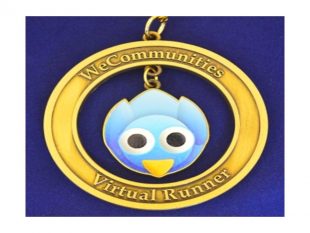 My pledge was to make a big effort to get active every day and to try different things. Some days have been easier than others. It can be a challenge when you are in back to back meetings and commuting from Birmingham to London but overcoming these practical challenges helps us to support others to do the same.
So far I have had fun cycling with the children, dancing around the house, attending Zumba and aerobics classes, improving my hula hoop skills and I've learnt I can still do cartwheels! I've done more walking too. On one busy day I dialled into a teleconference and walked 2 miles across London to my next meeting during the one hour call.  This not only gave me the pleasure of a walk but meant I didn't miss the meeting by being on the tube.
I am feeling the benefit both physically and mentally and enjoying quality time with my family.
It's been great fun and inspiring to see colleague's photos, get feedback from others via Twitter and take part in a bit of healthy competition with the other WeCommunities.
Doing all this made me reflect on the importance of peer support in making and maintaining lifestyle changes. Here is a nice blog from Nesta on this very subject.
The beauty of the campaign has been that it raises health care professionals' own activity levels as well as increases our understanding of the evidence. Key messages from health matters and All Our Health have filtered throughout the campaign. Health Matters provides evidence based messages on physical activity and All Our Health helps healthcare professionals see how they can use this information to enhance their public health role, wherever they work. There is even a specific topic on
physical activity.
It's not too late to get involved with the challenge, it continues until the end of August. Just do a bit more and post your photos on Twitter, remembering to include the hashtag of your professional WeCommunity, for example #AHPsActive, #NursesActive or #DocsActive.
You can find more information on the challenge and how to take part on the WeCommunities website.
Find out more about All Our Health with Viv Bennett's blog and follow on Twitter with #AllOurHealth
Linda Hindle is the Lead AHP at Public Health England