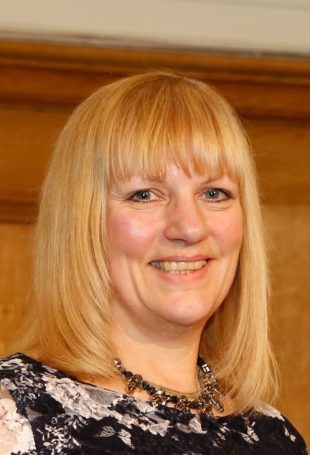 This blog is a thank you for colleagues who have worked with us to develop the All Our Health (AoH) approach and resources and sets out what you told us and how we have used your feedback.
In 2013 we published the Framework for personalised care and population health (FPCPH), the pre-cursor to All Our Health. Since then we have been working with you to make this resource more accessible and better aligned to health and care professionals' needs and requirements.
You said the previous title doesn't work: being neither catchy, memorable nor entirely clear in its intent. So we changed it!
'All Our Health' captures that this is about improving health for all by all of us adopting health promoting practice. This is for all healthcare professionals, for a complete approach to the health of individuals, families and communities, moving away from a focus on just treating ill health, and for all the population, making a difference to society and reducing the health inequality gap.
You said you had a number of concerns and faced a number of barriers to developing and embedding health promoting practice:
You said…..
…it was sometimes, and indeed often, difficult to start and hold 'hard conversations' about health topics
…and that you sometimes lack confidence in your own knowledge (as health information changes so fast) and there is a lack of easy access to evidence.
We did….
AoH aims to provide the tools and evidence for H&CPs and their teams to build their knowledge and confidence, as part of undergraduate education, CPD and developing new roles. AOH is being beta tested on Gov.UK now and piloted in some HEIs
You said….
… there is a lack of information for all H&CPs and not just those working in Public Health.
We did….
AoH contains information and resources that can be used in any environment and by any healthcare professional
You said….
….. you had concerns re: own health choices and effect on credibility/perceptions as 'poor role models.'
We did….
AoH contains facts and interventions that a health and care professional can apply to their own life, and we have developed a Workplace topic.
You said ….
….you weren't clear how everything fits together
We did….
We have been working closely with our partners so AoH is better aligned and supportive of other programmes, such as the Five Year Forward View, Right Care, MECC and 'place based' programmes. We have worked with a range of professions to consider how AOH can support their work and for nurses and midwives. AoH forms the prevention and population health stream of the new National Nursing and Midwifery Framework, 'Leading Change, Adding Value'.
You said….
…you sometimes felt that health campaigns and professional messages are often poorly coordinated, making local action more difficult.
We did….
We are working PHE teams to improve alignment between public campaigns for health, and information for health care professionals to ensure that we have up to date information to support and reinforce campaigns One You, 'Clear on cancer' and 'Start4Life' and 'Change4Life'.
You said…
….there is a perception that 'value' is not well articulated and professionals are unable to measure impact.
We did….
AoH clearly provides information and links on metrics and outcomes to use to demonstrate value and impact.
You said…
….more needs to be done in undergraduate education.
We did….
AoH aims to be a better education resource and is being piloted in some HEE regions/universities as a model for professional education.
You said….
You said time pressures sometimes made it difficult to get access to key interventions you could make in your daily practice.
We did….
We developed single point access resources in one place and top tips for practice.
Finally, we believe it can provide the pathway to a culture change and social movement.
You said you wanted some additional topics included so we have also developing the range of topic guides available and will continue to do so if there is considered a demand and need for others. To date we have published (hyperlinks available), or will shortly publish, the following topics:
Now we need you to help us please. We have created a short survey to allow you to tell us what you think about All Our Health and to allow us to continue to develop it to fit your needs. Therefore, if you could take some time to explore and utilise the resources available through All Our Health and then a take a few minutes to undertake this survey and tell us what you think. The survey will be available until 28th August 2016 and can be accessed via this link: Go to All Our Health Survey