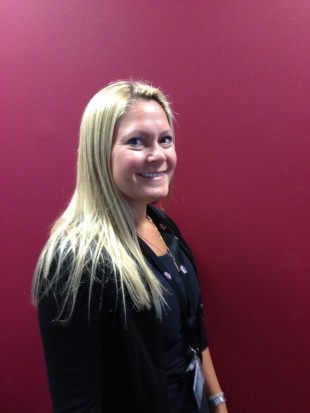 1st October 2015 marks the start of a truly joined up approach to healthcare with the 0-5 Healthy Child Programme transferring from NHS to local authority commissioning.
What a wonderful opportunity to now be able to integrate 0-19 public health services to supporting children and young people as they grow up, to literally give them the Best Start in Life. Coincidentally that's the title of our West Midlands event, also on 1 October which we've organised to engage practitioners. It booked up to full capacity really quickly which bodes really well for the day.
This will be a great way to mark the start of the new arrangements; celebrating and showcasing the work already taking place across the region; and providing an opportunity to cement a shared commitment to improving children's outcomes.
I'm confident that the groundwork is already in place across the West Midlands region as I've heard so many wonderful accounts of projects and practices. I am sure that our Health Visitors will continue to be a vital part of early years – who could be better placed to spot problems early and provide solutions to stop them escalating?
A case that I heard about recently illustrates this intervention perfectly. A British Pakistani woman in Walsall attended routine 9-12 month assessment with her baby at a clinic and was given interpreter assistance due to language difficulties. Baby was reaching their developmental milestones, but Mum was very anxious about baby's repeated hospital admissions with a high temperature and viral wheeze. Mum expressed fears that this was due to conditions in the family's council flat; information which was fed to the Health Visitor who made a home visit (again with an interpreter) and found several large damp areas. Early communications by the family with the council had not resulted in any action so with the parents' agreement support was put into place via Early Help. Additional support visits were made along with improvements to the flat resulting in improvements in baby's health. Early Help has since been closed with Mum feeding back her thanks, praising the health visitor support, and particularly the difference made by the interpreter.
But this is certainly not an isolated occurrence, again and again I hear stories of interventions by Health Visitors from the 2-2 ½ Year Reviews. A surprisingly common issue that comes up is parents saying they feel silly playing with their toddlers, and that they don't know how to. And this is widespread, not just in teen Mums. The Review provides an ideal opportunity for an easy solution, giving out activity sheets which suggest using household items, for example shoelaces and pasta for threading activities.
Sometimes though this encouragement to play just isn't enough and further help and support is needed, this is often the case with Asian families in Birmingham. Here they have had great success by referring families to their nearest Children's Centre for the Book Start Corner service where dual language books are available. Results speak for themselves with parents having the confidence and skills in rhyming and reading to interact more with their toddler.
Of course, this is about 0-19 - it's not just under 5's and their families who benefit from health interventions and messaging. A great example is already running in Warwickshire, where school-aged children and young adults have access to The Respect Yourself Website www.respectyourself.info Engaging young people around the issues of relationships and sex gives a great opportunity to provide sexual health messages and signpost young people to appropriate services. This programme has the advantage of having already engaged with a team of youngsters from a wide range of backgrounds to create a Relationship and Sex Education Youth Council who continue to be involved with the site's look and content.
Such intuitive, strong, caring provision which already exists in the hands of our health care staff across the region and Councils' who are best placed to understand of the needs of their communities seems to me a natural fit. I am sure that giving Councils the opportunity to commission evidence based services to support families will give youngsters in the West Midlands the Best Start in Life.
What do you think the challenges might be? Would you have liked to come along to the event but missed out and want more information on getting involved? Let me know at in the comments below, or with #BestStart0to19, I'd love to hear your thoughts.
Dr Helen Carter, Consultant in Public Health, West Midlands Centre