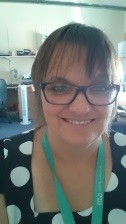 Shockingly nearly a third of 5 year olds in England suffer from tooth decay and it is the commonest reason for admission to hospital for children aged 5 to 9 years [1]. It is almost totally preventable however many children may suffer the effects of having dental caries such as low self-esteem, speech problems or undergo procedures for multiple tooth extraction.
There are significant regional inequalities with children's dental health however it is important to reflect and consider how as school nurses we can begin to tackle this by working closely with partners and commissioners.
School Nurse teams have an important role in promoting oral health, making every contact count and giving children, young people and families information and support to be able to make healthier choices.  By using opportunities to offer oral health advice such as at parent and young people drop-ins and at new parent talks maximises the reach of messages that we give. School Nurse teams are a small workforce within most communities however it is essential to make best use of our resource by using staff skills and expertise appropriately. Within Hampshire our School Nurse Assistants and Community Nursery Nurses have completed the Royal Society of Public Health modules in health improvement and behaviour change developing their skill set so that they are better placed  to have opportunistic conversations about health behaviours.
Individual interactions need to be underpinned by broader public health approaches to begin to understand and tackle the causes of poor oral health in our communities [2]. School Nurse teams have a key role in leading and developing oral health improvement strategies in schools. In Hampshire School Nurses meet with head teachers to profile their school and community and to agree School Health Action Plans with realistic strategies to tackle health priorities.
To appreciate the needs of individual populations requires a full understanding of the scale of the problem in our community. We are working with schools to look at ways of engaging more families in the national dental health survey at age 5 which provides population based data on oral health. Opt in is around 69% in Hampshire which is slightly above the national average [3], so we are currently liaising with commissioners and community dental services to improve uptake.
Other work that we are doing currently to improve oral health in Hampshire includes:
When discussing smoking behaviours incorporating the effects of smoking on oral health. This is often a good approach when working with young people as the effects on oral health are much more immediate impacting on friendships and relationships rather than the long term health consequences of smoking.
Bringing in oral health messages when discussing healthy weight and using visual resources such as cubes of sugar when doing Sugar Swap work around drinks.
Liaison with community dentist services for children who are unable to access mainstream services such as transient populations and children and young people with specific needs or disabilities
Signposting parents to local NHS dental services if an individual child is not registered with a dentist at school entry
Having opportunistic health stalls for example during school lunch times and college Fresher's Fayres
Working with our children in care team and commissioners to offer specific oral health messages to foster carers and children in care
Having a oral health webpage on our school nursing website. Linking in with national health awareness campaigns such as national smile month and tweeting positive oral health messages
Offering advice to schools who have school-based tooth brushing schemes
Collection of data at school entry as to whether the child is registered with a dentist. This data can be help infom school health action plans
The challenge ahead of us as public health school nurses may appear huge when so many children at school entry are effected by poor dental health, however we are well positioned to lead an integrated approach to oral health and to make a difference to children and young people's lives.
Jane Levers [Specialist Community Public Health Nurse (School Nursing), Registered Sick Children's Nurse, Registered General Nurse]
Professional Lead for School Nursing Southern Health NHS Foundation Trust
Southern Health NHS Foundation Trust is a community health trust that delivers school nursing services to the whole of Hampshire excluding Southampton and Portsmouth
Royal College of Surgeons [2014] The State of Children's Oral Health in England https://www.rcseng.ac.uk/fds/policy/documents/fds-report-on-the-state-of-childrens-oral-health
Public Health England [2014] Delivering better oral health: an evidence based toolkit for prevention https://www.gov.uk/government/uploads/system/uploads/attachment_data/file/367563/DBOHv32014OCTMainDocument_3.pdf
Hampshire County Council [2014]Director of Public Health annual report 2013-2014 http://documents.hants.gov.uk/public-health/annual-report/DirectorofPublicHealthannualreport201314.pdf