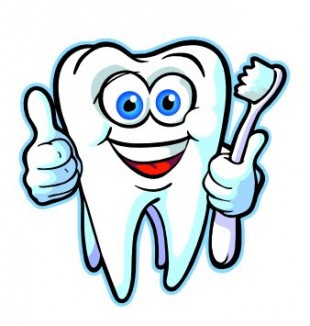 Having good teeth is essential; no child should suffer from tooth decay. It is almost entirely preventable and yet just under a third of all children starting school have tooth decay.
Tooth decay affects children's confidence and makes everyday things like smiling and eating difficult or painful.
It is the most common reason for hospital admission for primary school aged children. General anaesthetic and tooth extraction is a scary procedure for children and their parents to have to go through, and almost entirely avoidable. Children miss valuable time at school and parents have to take time off work. Dental decay in childhood can require ongoing treatment into adulthood. In addition dental treatment is a significant cost, with the NHS in England spending £3.4 billion per year on dental care for children and adults (with an estimated additional £2.3 billion on private dental care).
Building on the publication of  Delivering Better Oral Health and  Commissioning Better Oral Health, PHE brought experts together this summer to address this unacceptable issue. The group agreed good oral health is integral to general health, is essential for wellbeing, and is a determinant of quality of life. Too many children suffer as a result of this disease and together we are working towards creating an action plan to bring about change in this important area of public health to achieve a generation free of dental disease.
Dental decay is associated with deprivation with some of the most vulnerable children facing very poor oral health. Oral health is one of the areas where there is a strong evidence base for prevention and early intervention.This gives us a chance to make a real impact on the public's health, making an important contribution to PHE's public commitment to give every child the best start in life and to reduce health inequalities.
Katie Haddock, Best Start in Life team, Public Health England