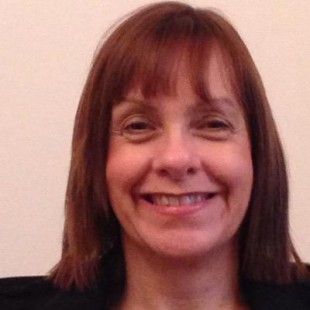 Many health professionals and organisations are using social media- in particular Twitter, to build professional networks and enhance learning.
On the 1st October 2015, the responsibility for commissioning of the Children's Public Health for 0 to 5 year olds will transfer from NHS England to Local Government. The transfer will join up the 0-5 services with the 5-19 years services already commissioned by local Government. This will enable the integration of health, education, public health, social care and wider council led services thus ensuring a maximum impact on outcomes for children, young people and their families. Integrated working will require a greater understanding of the roles of all professionals and service users involved in the care of children and young people.
I recently bumped into a colleague at a conference, we were delighted to see each other and had a ten minute conversation before we realised that we had never met before. On a daily basis, I have the opportunity to connect with experts from my profession using Twitter, Facebook, Linked in and professional networks e.g. the Institute of Health Visiting e-Community of Practice. I receive daily updates on recently published evidence, guidance and outcomes directly to my timeline. Last month I joined a Professional conference which was held 200 miles from my home without leaving my front room. All this is made possible through the power of social media.
7th July 2015 saw the launch of a new Twitter community -WeHealthVisitors. WeHVs can be used to help build integrated teams by providing a public forum on a supportive platform where all those with an interest in children's public health can connect and engage. Evidence, ideas and good practice can be shared between practitioners, service users, managers, commissioners and elected council members. Through this and other forums such as The Institute of Health Visiting (iHVForum) and Unite CPHVA Twitterchat, practitioners can gain knowledge of what works in other areas and interventions can then be tailored to reflect local need. Nurses can use a CPD summary information sheet to record learning from the twitter chats, this can then be used for reflection and included in evidence for revalidation.
Twitter forums provide an additional method of connecting, informing and supporting the CYP workforce thus in turn leading to improved outcomes for children and young people. Why not find out more by joining the thousands of professionals who use Twitter to enhance their learning. You can find us on Twitter by searching @WeHealthVisitor. Guidance on using Twitter can be found at www.wecommunities.org. NMC Guidance for the safe use of social media is available here http://www.nmc.org.uk/standards/guidance/social-networking-guidance/
Andrea Johns FiHV is Health Visitor Advisor to PHE/DH. Health Visitor Team Leader East Cheshire NHS Trust
Follow me on Twitter @AndreaJohns20