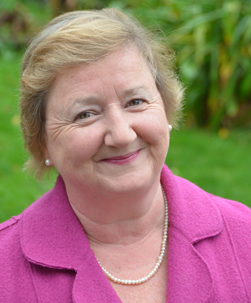 I believe that health visiting is at its best when it's building strong communities and community assets, as this  provides important health benefits for many people at once.  For example, consider the public health benefit from health visitor initiatives such as lobbying for a new clinic where none exists on a new estate, those who identify an unmet need for a particular group of mums in the population - maybe depressed lonely mums, or those with twins, and start a group to promote their social and mental wellbeing.  Other health visitors run multi-professional accident prevention initiatives, breast feeding campaigns and so on. All these help to integrate families with health, early years and other local services and meet the Local Authority duty to improve the health of local people.
Assessing for and responding to community needs creatively is a key skill in the health visiting workforce, as it is with school nurses.  However, despite often leading amazing initiatives to strengthen community health, health visitors are not always good at telling others what they are doing or have done.  To ensure that health visiting services are understood when the commissioning transfers to local authorities on the 1st October 2015 the Institute of Health Visiting (iHV) is encouraging health visitors to move from being a silent public health army to one which is seen and heard, and whose efforts are valued and understood by the local communities in which they work.
There are many ways of making community development activities visible to the public for whom they are designed. Directly through local newspapers or local radio stations are very important ways of disseminating public health messaging and will ensure that thousands of people are reached in a few minutes.  The reach of free newspapers is particularly broad and they thrive on local news. NHS communications departments will help with the placing of stories in the media. The iHV is going to be offering media training workshops this Autumn as we feel that skill in working through the media to communicate effectively at a community level with the public and Local Authority colleagues should be an important part of every health visitor's toolkit.
Also helpful can be setting up shadowing opportunities for key colleagues in local authorities or with other professionals to showcase important community activities.  It is sometimes only in this way that we understand the power and contribution to the community of one another's roles.  If it's the Mayor who dips his or her toe into the world of the health visitor the chances of a photo/story in the local media is high – hence double the influence.
We truly hope that as health visiting starts to be commissioned by Local Authorities it will ensure its voice is strong - then the profession's outstanding work supporting community health will be understood, valued and supported.
Cheryll Adams is a founding Director of the Institute of Health Visiting. The Institute  is a UK Centre of Excellence supporting the development of universally high-quality health visiting practice. Link to iHV website