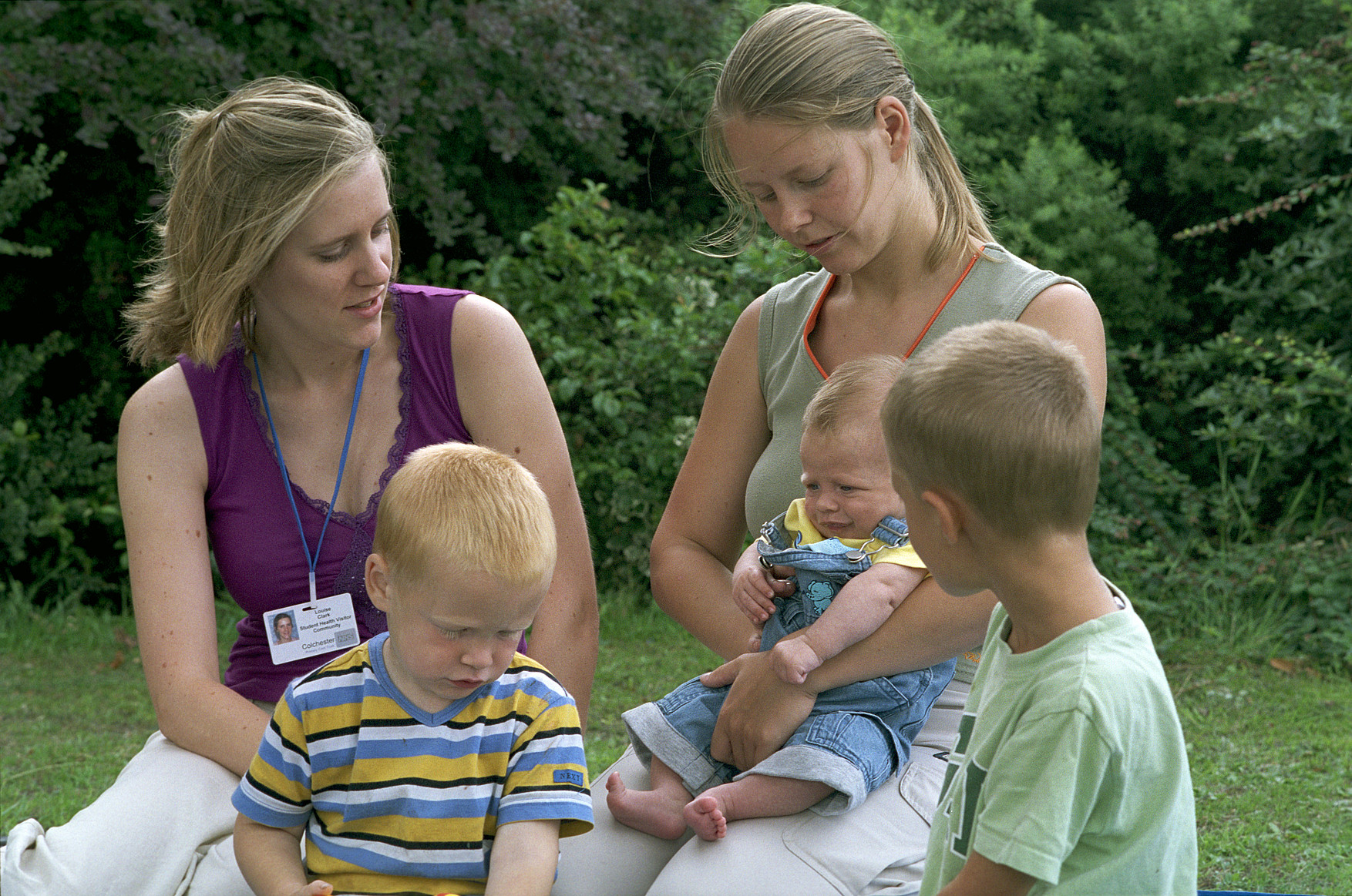 Health visitors were delighted to receive a resounding endorsement from Sir Michael Wilshaw for their central role in ensuring all children are "Ready to learn at two and Ready for school at five".
In a speech to launch the recently published Ofsted "Early Years" report (July, 2015), HM Chief Inspector Sir Michael Wilshaw highlighted the crucial role of the universal health visiting service as it reaches all families and provides additional support for children with the greatest needs.
In particular, Sir Michael called for more to be done to encourage parents of the poorest two year-old children to take up the offer of free Early Years education which ensures that more children start school with the range of skills needed to succeed.
However, nearly half of all two year olds eligible for this scheme have not taken up their place in any type of setting.
HM Chief Inspector Sir Michael Wilshaw said:
What is really needed is someone who meets the parents of every child who is eligible for funded early education from two. Someone who will speak to them, and make sure they know what their child needs, and what they are entitled to. Someone who will be accountable for making sure that no one slips through the net. Fortunately, there is someone who can do this. That person is the health visitor. Health visitors already have a particular responsibility to help the poorest families and from September they will be moving under local authority control. This is the ideal opportunity to make sure every parent whose child is eligible for a funded place knows about this and is being encouraged to start their child in early education, in a school wherever possible.
We want to ensure that all children reach their potential; Public Health England has set a goal to support all children to be "Ready to learn at two, and ready for school at five".
Health visitors, school nurses, early years provides, parents and carers can work together to make improvements and give all children the best start.
A child's "readiness for school" can affect their cognitive, social and emotional success at school, and their future educational attainment and employment opportunities.
The gap between those children who are achieving and those who are not widens in the first few years of life. Poor educational attainment is also associated with a number of poor health outcomes including increased rates of obesity, fewer disability free life years and reduced life expectancy.
The health visiting "Early Years High Impact Area 6: Health, wellbeing and development of the child age 2" (PHE, 2014) aims to improve school readiness through prevention and early intervention to ensure that every child is supported to achieve their potential.
Health visitors lead the delivery of the Healthy Child Programme, which includes a universal health review at 2 years using the Ages and Stages development questionnaire. The health review is not a "test"; instead it provides an opportunity for parents to engage in their child's development and discuss their child's achievements as well as any concerns they may have.
The review focuses on development, health, wellbeing and provides an opportunity to share information on key public health messages including healthy eating, dental care and accident prevention. The review provides an opportunity to identify children who are not developing as expected and may require additional early support and enables parents/carers to prepare for the child's next stages of development.
The health visitor is also able to promote the two year free nursery offer at both the one and two year health reviews, improving school readiness for children from the poorest families.
The two year health visiting review is provided universally to all families and ensures that all children are seen at this crucial stage of their development. Health visiting services are also responding to local needs and are working with early years providers, school nurses, children centres and parents.
We are regularly hearing about innovative approaches led by health visitors throughout the country to improve school readiness, raise awareness and engage parents in promoting child development through fun early learning opportunities.
Look out for a selection of health visiting case studies on a range of successful approaches that are due to be published in the autumn to showcase this important work.
We agree with Sir Michael Wilshaw; Health visitors are crucial to ensure that "no child slips through the net".
Alison Morton is Professional Advisor for Health Visiting, Public Health England; Specialist Practice Teacher, Southern Health NHS Foundation Trust, Hampshire