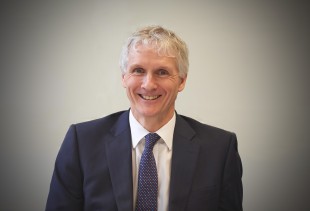 October sees the completion of the public health transfer to local authorities, with the responsibilities for 0-5 year olds at last coming our way.
It feels like it's been a long journey to this point, from half a dozen or so of us meeting in the hottest basement room the Department of Health had to offer sketching out the initial plans back in the summer of 2013 (I think!), to a detailed delivery plan that reaches fruition in under a month.
And before you press delete, no I'm not going to take you through a blow-by-blow account of the process that's enabled us to reach this point - however fascinating that might be.
No, I want to reflect briefly, instead, on the importance of this opportunity. Whilst councils remain severely challenged in the light of savings which have to be made, nonetheless, this transfer absolutely remains the right thing to do.
Councils' business is people and their places and, working with our communities and partners, we can ensure that we have a locally designed and owned approach to improving the health of the public - our public. The arrival of 0-5 responsibilities means that, at last, we can now commission for health improvement right the way through to adulthood - planning holistically for age and stage, but also addressing the issues that are of most significance in our areas, rather than being wholly enslaved to national priorities, preferred interventions and top down outcomes (although there is some good to be found in all of those, especially when they can be flexed to reflect local need).
What I am most looking forward to is the opportunity we have to use our new powers to strengthen local government's efforts to retain a focus on prevention and early intervention. Of course, our commitment to P&EI shouldn't just be about the youngest children, but this transfer, nonetheless, must be used to strengthen the integration of thinking, commissioning and delivery so that we retain as much of a coherent and child-centric "upstream" early years offer as possible.
As a grandparent recently for the second time (I have the sick stains down the back of my t-shirt to prove it), I can't think of anything more important than giving every child the best start in life; so, with the healthy child programme now "coming home", let's seize the moment to deploy the most creative, child and family-centred set of smartly commissioned and fully integrated information, advice, guidance and services possible.
Times are, indeed, hard; but let's work with our communities to come up with the best we can to help them and, most, importantly, help them to help themselves.
Roll on October.
Mark Rogers, Chief Executive & Director of Economy, Birmingham City Council
PHE/DH will be running a week of action from 28th Sept to 2nd Oct on Getting it Right for Children and Young People to coincide with the transfer of commissioning for 0-5 services to Local Authorities on 1st Oct. Follow and share your own experiences during the week using #BestStart0to19