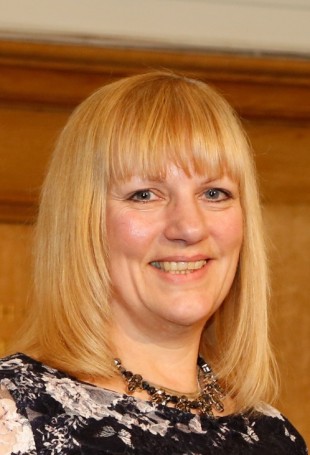 Dear colleagues
I am writing to thank you for really incredible contributions that you have made to the national health visiting programme during the last four years. In 2011 we published the national 'Call to Action' to deliver the government's commitment to increase the number of health visitors by around 50%, to increase professional capability in respect of new knowledge and leadership and thus to transform services for children families and communities.
This was a massive challenge and required action from many individuals and organisations nationally and locally. The response to the Call to Action was extremely positive and with determination and passion to maximise this opportunity to support families to give children the best possible start in life
The programme has delivered what is thought to be the biggest percentage professional growth ever achieved in the NHS in this timescale. We succeeded in training in excess of 7000 nurses and midwives to become health visitors, attracted health visitors back to practice and developed the current work for increased capability and improved retention. The current estimate is that by 1 April we will have around an additional 4,000 wte health visitors plus over 900 student health visitors in their final supervised practice element of training.
A range of professional leadership initiatives have been undertaken to support transformation including extensive professional materials and support developed with front line teams. We have raised the profile of public health nursing and health visiting using conventional and digital campaigns.
Turning to service transformation – we now have a clear easily understood national framework on which local services can build. HV 456 sets out a four tiered service with increased reach from community action to complex needs (support for all parents – more help when needed) five vital (mandatory) universal health reviews for all children and six areas where health visitors have especially high opportunity and impact on child and family health and wellbeing. We are already seeing improved access and outcomes on a number of the 6 high impact areas –our week of action in March demonstrated this progress [you can read contributions on my blog page or on our Storify page]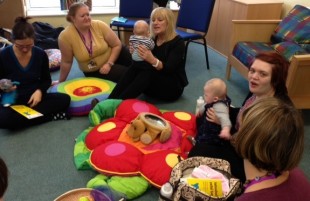 Since April 2013, delivery has been led by myself in partnership with CNO and based upon joint activities of the Department, NHS England, Health Education England and Public Health England and with support from the Local Government Association. I would like to thank all of colleagues in all of these organisations for their determination, perseverance sector knowledge and approaches ensuring that system levers were fully employed to support front line activity.
I am grateful to our professional organisations especially CPHVA and IHV for their support and the Health Visiting Task Force for being our independent programme champion and critical friend
In order to achieve the increase in capacity we knew we needed to commission at least 6000 health visitor student trainees over the programme's four years.  I would like to thank the education sector for their response. The support of the Council of Deans and the Standing Committee for SCPHN was vital in ensuring education incorporated new knowledge and models of practice as was the NMC in enabling new models of training and the HEIs and service in implementing them. Most of all I would like to thank the Health Visiting Practice Teachers.....this would not have been achieved without you. Practice teachers have ably trained more students in new arrangements, supported inexperienced HV mentors and provided local leadership for professional transformation
I would like to thank all the parents and parent organisations who contributed to this programme to help us build a service that provides what parents want and need. Parents contributed through local feedback and participating in research. Parents also participated through social media and our recent week of action on parents experience  'you said...we did ...we will' demonstrates how parents contribution continue to shape services.
And finally it gives me huge pleasure and pride to thank our profession. Four years ago we knew that the only way we would achieve the commitment was if we as a profession were also truly committed, prepared to make changes to practice and to lead local service transformation. Health visitors should be really proud of what has been achieved. At the front line health visitors have trained new students and returners to practice, incorporated the rapidly emerging evidence around the early years into practice, developed strong local partnerships which bridge primary care and early years, led service transformation and demonstrated impact of the service on improved outcomes.
And so to the future. We have more health visitors than at any time since community nursing statistics were first recorded in 1971. 'HV 456' has been developed to show what can be achieved through the additional capacity and frontline leadership - vital services for supporting families for children's health, development and resilience.
PHE takes the responsibility for the professional leadership of health visiting in April 2015. PHE has identified 'Best start for all our children' as one of seven national priorities where we can make significant impact on the public's health over the next 5 years. Health visitors will be vital to this and as the Best Start Programme and Health Visiting professional lead I look forward to working with you in this next stage of children's public health.
Thank you.
Viv Bennett
Director of Nursing
Department of Health and Public Health England