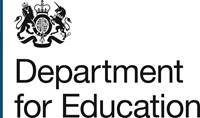 Children learn more between the ages of one and six than they do at any other time of their lives. Good-quality early education for two year-olds can really help to develop and complement all the skills a young child is learning at home – and research shows that children are more likely to enjoy and do well at school if they've experienced high-quality early education.
Health visitors work hand in hand with other professionals to ensure parents have access to the services they need. Many two-year-olds are eligible for free early learning for 570 hours per year; places are funded by the Government and can be taken in a range of good quality regulated providers, including childminders, which many parents value for their more home-like feel and smaller groups.
Health visitors provide advice and support to thousands of families to help give children the best possible start in life. Ensuring that parents are exploring all options for early education funding is a key part of this role; from providing support on applications to helping parents decide which setting is most appropriate for them. Health visitors have access to a wide network of local providers, and their partnership working within the community can make a real difference to the number of eligible families who take-up the entitlement.
The benefits of good-quality early education extend far beyond learning the alphabet or counting to 10. Children can practice their newly-acquired language skills with new friends, develop their imagination by exploring new toys (and learning to share them!) or perfect skills they may be practicing at home, like learning to put their coats on or take off their shoes by themselves.
And the benefits extend to parents, too – because many mums and dads want to work and do work, all while balancing the demands of home life. Knowing their little boy or girl is being encouraged to try new things and develop new skills even when they're not with them can give them the assurance they need to go back to work, take a college course to refresh their skills, or even get ideas about how to help their child play and learn.
More information on eligibility and how to access a place can be found here. Parents can also ask their health visitor, local nursery, playgroup, childminder,children's centre or primary school whether they offer funded places for two-year-olds.
Thank you for your support.
Charlotte Lillford-Wildman and Julian Ward, Department for Education