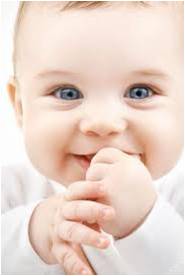 In South Warwickshire, breastfeeding rates are going up and parents are seeing a real difference in the service they receive. This is improving parents' experience and the outcomes for children and mums. We know that breastfeeding offers many short and long term health benefits for both mum and baby. The increasing prevalence of obesity amongst children is now a major public health issue and as breastfeeding has been found to generally reduce the risk of obesity we need to ensure that all mothers are able to make a fully informed decision about their chosen method of feeding.
South Warwickshire NHS Foundation Trust Integrated and Community Care Division, along with Warwickshire Children's Centres, have recently been accredited as being Baby Friendly by the UNICEF Baby Friendly Initiative, one of only 12 organisations across the UK which has jointly been accredited.
Breastfeeding duration rates continue to slowly increase across Warwickshire and listening to mother's experiences would suggest that satisfaction rates are increasing much faster.
During the assessment, seven local Children's Centres (Abbey, Ladybrook, Newbold Riverside, Badger Valley, Kingsway, Sydenham & Lillington) were visited and the assessors were able to interview mothers on their experiences of local Health Visiting and Children's Centre services. Some of their comments about their Health Visiting experiences were recorded:
"I couldn't have done it without them"
 "I really appreciated her being non-judgemental"
 "Contacting them is easy and there's good communication between the teams"
 "Health Visitor is amazing – really helped me to work through the problems"
 "Pretty perfect really – felt like she really listened"
 "Health Visitor warm & caring, helped me feel more confident this time"
 "Service changed since last baby – really appreciate the home visits"
 "Been brilliant, had not had much contact with the NHS prior to pregnancy so my care has been a very positive revelation'
 Collaborative working is evident across Warwickshire between health Visiting and Children's Centres, all baby clinics being held in Children's Centres alongside other groups, which facilitates excellent joint-working and easy access for families. The mothers were overwhelming in their praise of the relationships that they developed with these members of staff. They loved the social environment with cushions and toys available, other groups being on at the same time and that the staff sat down on the floor alongside them to talk. Many mothers in the sample attended baby clinics and were complimentary about the experience. They felt that they could chat, ask questions and let their children play. Baby massage, breastfeeding groups and music groups were also attended. Some mothers noted that the member of staff introduced new mothers into the group and helped the mothers to get to know each other.
The continuity of care within the health visiting service was much appreciated by the mothers. Home visiting, the building of relationships with one person and the level of communication were all valued highly.
And UNICEF did a Report in November 2014 and said a number of positive things: "Innovative programmes nurture both mothers and staff" and "these innovations illustrate the creative way the services have faced challenges".
Mary MacDonald is a Specialist Health Visitor on Infant feeding at South Warwickshire NHS foundation Trust