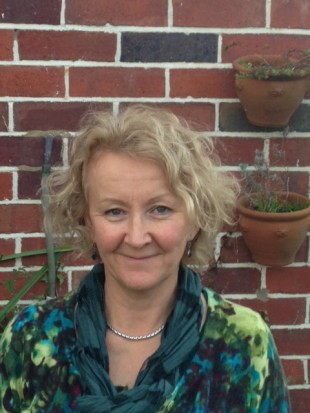 'Born to Move' is a health visitor-led project which promotes the importance of child development and early sensory and movement experiences from birth.
Local health visitors wanted to motivate parents and carers to take a more active role and in so doing, help more children improve their physical, social and emotional skills in pre-school years. Changes in lifestyle mean that all too often, children are becoming more sedentary and parents are unaware of the impact this may have on core strength in the long-term and physical and emotional wellbeing. This programme is a cost-effective way to deliver consistent messages about the importance of physical activity to all families at universal contacts.
Health visitors lead a range of workshops with colleagues from other health care professions. This has had a huge impact on partnership working and 60 local district champions were trained to help inform other health visitors and make this system sustainable.
Part of the approach is about giving parents the information and support they need. A leaflet on 'Born to Move'  is now discussed at every new birth contact and reinforced at every subsequent contact. Health visitors have also led children's centre teams in promoting three key messages: the importance of awake tummy time from birth in preparation for crawling, eyes need to move too and chatter matters.
The project is having real results. It supports parental confidence and improves information-sharing among practitioners and parents/carers. More babies are crawling than would normally be expected by the one year universal contact after the first year of input. Across the pilot area, an improvement in crawling rate rose from 30 per cent to 94 per cent and has been sustained for the past two years.
'Born to Move Project' posters are proudly displayed in all 85 children centres across Kent and available in the 5 most spoken languages in Kent: English; Polish; Slovakian; Russian & Czech. In each district there are now local HV and children centre champions who have helped to cascade the workshops to over 1,600 early years frontline health visitor and Children Centre staff. The 60 'champions' are keeping momentum going across Kent and I've really positive feedback from the practitioners I was training just a few weeks ago which highlighted how practice has changed and we are definitely making a difference! It has given our workforce renewed passion in what we do and the parents love it, especially the dads.
Julia Haynes is a Fellow of the Institute of Health Visiting and lead health visitor