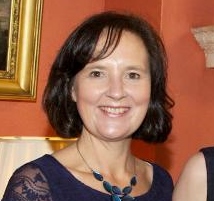 I have been a health visitor for 24 years and have seen many changes and reorganisations within the NHS. The recent changes within health visiting have been welcomed by the profession - our service has seen a substantial increase in the numbers of health visitors trained and a commitment to invest in services for families and young children. The drive for these changes is captured within a quote that I read recently: "It is easier to build strong children than to repair broken men" (Frederick Douglass)
Health visitors help every child to reach his or her potential. All families are different and we are trained to help parents recognise and build on their strengths, and find solutions to any difficulties they may face. Through the delivery of the Healthy Child Programme, we review children's progress to ensure early intervention is provided.
For many years health visiting faced difficulties recruiting to vacancies; large numbers of health visitors were retiring and there was a lack of newly qualified health visitors entering the profession. This led to a worrying reduction in the services we were able to offer, with many parents reporting that they hardly ever saw their health visitor. Now it's a different story. I'm pleased to report that health visiting services are improving; within the trust where I work, vacancies are now being filled with enthusiastic and well-trained newly qualified health visitors. We have also seen a substantial investment in improving the skills and knowledge of existing health visitors.
We are increasing the level of support that we are able to offer and the feedback we've received suggests that this has been welcomed. We are keen to ensure that the services we deliver meet the needs of families in the different areas that we work. Most of the feedback is very positive -
"My health visitor has helped me so much"
"The health visitor's approach dispelled in an instant all the myths I had heard before the birth about 'Health Visitors'. Every interaction I have ever had has been exemplary, beneficial and informative, conducted with respect and with a high and reassuring degree of professionalism".
"It is no exaggeration to say that the outcome my children find themselves in now is significantly improved thanks mainly to my health visitor. Her drive, energy, knowledge and support inspires me to push myself and, in a sense, the kids, to celebrate and live life to the max".
Nonetheless, we want to continually improve our services. We review the anonymous feedback that we ask all our families for to ensure that we are listening to the things that are important to them.
If you are reading this as a parent, I encourage you to speak to your health visitor if you are experiencing difficulties, or even if you have a question about your child's health or development that is bothering you and you don't know who to ask- we hope that you will be pleasantly surprised by the support.
If you are a Local Authority commissioner then we are pleased that we will be working with you from October this year to continue to develop and grow our services. Investment in the "First 1001 Critical Days" of a child's life and the wider public health agenda brings huge benefits to society.
Thanks to recent investment and a skilled workforce, health visiting has much to offer. However this will only be possible through sustained investment in our services to ensure all regions are delivering, and continue to deliver, the service improvements that we have experienced within my trust.
Alison Morton is a Health Visitor/ Specialist Practice Teacher at Southern Health NHS Foundation Trust and iHV Fellow, Infant Mental Health and Implementation Lead; and Professional Advisor at Department of Health.