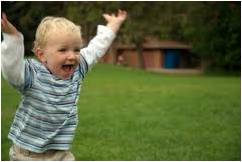 We are coming towards the end of the national health visiting programme. Much has been achieved through the incredibly hard work of health visitors, practice teachers, health visitor leaders and all the programme partners who have provided national and local leadership. The programme had very clear aims, which were to increase the numbers in practice to: improve access and the experience for families, improve population coverage and outcomes, and, ultimately, to contribute to reducing health inequalities.
Health visiting services are a vital link between individual and community services, and between primary care and early years. Health visitors are lead professionals in providing services to all parents, supporting them to give children the best start in life and in providing early intervention and extra help when needed.
In this week we will be 'showcasing' some of the achievements, focusing on the difference transformation is making in terms of access to services and the experience of parents and children. Very importantly we will look at what parents asked for at the beginning of the programme and parents' feedback on their service experience today.  In March we will focus on improvements in population coverage and health outcomes.
Each day this week we'll look at the high impact areas and share case studies, guest blogs and testimonials about the difference health visiting is making in these areas.
Monday 2nd February: 8pm Twitterchat hosted by the Institute of Health Visiting #iHVForum
Tuesday 3rd February: transition to parenthood and maternal mental health, with a Twitterchat hosted by the Community Practitioners and Health Visitors Association 7pm #CPHVAtt
Wednesday 4th February: breastfeeding and healthy weight
Thursday 5th February: accident prevention and school readiness
Keep up to date on my blog, on Twitter - @VivJBennett and on storify at the end of each day. We'll be using #healthvisiting so you can join in the conversation.
Parents told us how they wanted the service to work, and we've made changes to make this happen. You can read more here or take a look at some of the parent views below:
 "For me the health visitor is essential, she has not only helped enormously with health advice but she also helped me so much through a difficult relationship break down with my partner. She helped my find new accommodation for me and my son and also was hands on with dealing with benefits claims for housing benefit."
 "Through communicating, encouragement and having some positivity around me it has been of great support and strength"
 "My Health Visitor was fantastic!  Her support was invaluable in making me feel I was looking after him in the best way I could. She was very kind, non-judgemental and pragmatic, with excellent advice."