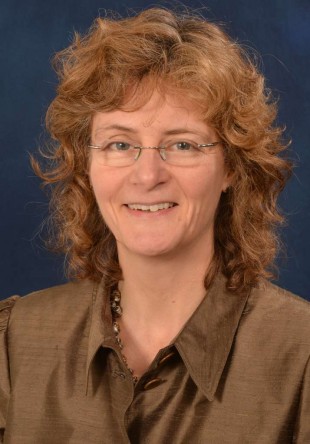 The number of babies catching HIV from their HIV-positive mothers is at an all-time low in the UK and at the heart of this success is the dedication of midwives and health professionals in ensuring these pregnant women are screened for HIV and, if positive, receive the right treatment.
In 2000-2001 the percentage of women diagnosed with HIV who transferred the disease to their child stood at 2.1 per cent and by 2010-2011 it was down to 0.46 per cent. To maintain, and even improve these low transmission rates it is vital we continue to screen for HIV in pregnancy, and provide appropriate care for all HIV-positive mothers.
The NHS Infectious Diseases in Pregnancy Screening (IDPS) Programme aims to ensure every pregnant woman is offered routine screening and those who test positive get the right support and treatment at the correct time.
Two of our HIV specialist midwives, Lynne Barnes and Camilla Egole, play pivotal roles in the screening programme. They work at the Homerton University Hospital, London, where, despite high levels of HIV in the local population, no baby has been born with HIV since 2005. Lynne and Camilla look after 20 to 40 women who are HIV positive. They support them all the way from diagnosis until six weeks after birth, ensuring mother and baby receive the care and treatment they need, giving them the best start of a healthy life together.
"We have reduced risk of transmission to 0.1%" says Lynne. "That is not only due to the success of the medication but also having the right support systems in place to care for the women properly.
"There can be serious relationship, emotional and psychosocial issues for people receiving a new HIV diagnosis and supporting these women is often the most difficult part of our job. It can take a while to get the whole picture, so the emphasis of our role is on building trust and providing a supportive pathway while ensuring compliance with treatments to reduce the risk of HIV transmission to the baby."
"Women with a new diagnosis are generally the ones who are most distressed," Lynne adds. "Our job is to help them adjust to that diagnosis. I aim to make an appointment to see them on their own as soon as possible so that we can break the news about their result, explain that it is treatable and then talk through any issues they might have.
"Camilla and I see the women for counselling and support throughout their pregnancy – along with their partners and families if appropriate. Partners and other children in the family may also be referred on for HIV testing and support. Primarily we want the women to have a safe birth and begin to believe they and their families can have a good future."
Breastfeeding is one factor that increases the risk of HIV transmission, so part of the HIV specialist midwife's role is to advise HIV-positive women to bottle-feed. However, if there are very strong social and cultural pressures to breastfeed the specialist midwife can support the mothers to do so for as short a time as possible. In practice this is rare and all precautions are taken to reduce the risk of transmission to their baby.
As recently as the late 1990s, most HIV positive pregnant women in the UK did not even know they had the infection when they gave birth. The implementation of routine population based screening changed all that. More than 95% of mothers now take up the offer of screening – the figure is 99% at Homerton – so infection very rarely goes undetected before delivery. This is a fantastic achievement and I am grateful for the opportunity to highlight an example of the dedicated professionals working to ensure babies are born free of HIV.
"We really enjoy our job and have seen improvements year on year in the service we provide," adds Lynne. "It is a huge success story in terms of the health of babies. It is really rewarding when I see perfectly healthy children who were born to HIV-positive mothers I supported five or seven years earlier."
Dr Anne Mackie is Director of Secretariat for the UK National Screening Committee and NHS Screening Programmes