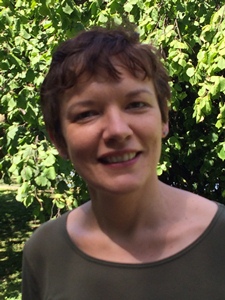 My blog earlier in the week ( http://bit.ly/T2EF9v )focused on defining MECC and giving a sense of what's happening at the national level to support this important agenda. Here I focus on some great examples of how MECC is being delivered and also point to a couple of training resources.
We know that making every contact count is a way of working that can make a real difference to people's lives. It's about working with the public perhaps in healthcare and the wider community, for example a benefits office or library/advice centre. It means taking the opportunity to give timely, opportunistic and appropriate advice on health and wellbeing.
The focus might be on individuals losing weight, quitting smoking, reducing alcohol intake, or helping to reduce social isolation. MECC includes short signposting conversations to other services, to much more active interventions such as following up with someone who wants to quit smoking to see how they're doing on their quit date, and then a few weeks later.
There are some great examples of MECC in action –
-       As part of RNIB's OPTiC (Older People Taking Control) programme funded by the Big Lottery, Staffordshire and North Yorkshire Fire and Rescue Services are providing free eyesight screening tests during their Home Fire Risk Checks service and signposting people to appropriate services.
-       Also, as part of the same programme, British Transport Police are working with older people with sight loss to build confidence to travel by train.
As a result, those engaged have a better understanding of their eye health, have improved levels of confidence and self-esteem and are actively contributing to making a difference to the lives of others through peer support or campaigning.
-       In South Tyneside staff at some of the children's centres are running smoking cessation support services.
-       In Salford, as part of training for a large number of staff who deal with the public, nurses have also benefited. MECC has helped staff to see the wider picture, for example one of Salford's district nurses, Sarah Rust, had a 70-year-old patient who had been diagnosed with lung cancer and was also worried about his benefits. She gave him the number of the Welfare Rights Team who subsequently followed up with him. As a result, according to Sarah, "He is living much more happily and is now able to make ends meet with his money."
What I find exciting about these examples is how people are working across a range of organisations to makes their contacts really count in improving the health and well-being of those they come into contact with.
I know from many of those I've spoken to, that there many great examples and that there are also many missed opportunities across every aspect of delivery – from commissioning, provider engagement, and staff having the right skills and confidence to deliver.
For health practitioners, while many consider MECC integral to their day job, for others it is seen as additional work. Some have expressed concern about skills, time and lack of confidence in having potentially difficult conversations about lifestyle. The Royal College of Nursing (RCN) ran workshops in 2012 and 2013 which demonstrate that there is a very definite need amongst nursing staff from all areas to develop skills in managing and supporting people to change behaviour. This is across all areas from adopting healthier lifestyle to empowering individuals to managing their own health. But there is training which is freely available.
The RCN have launched a resource to help staff support people with behaviour and lifestyle change which is now available on the CPD area of the RCN web site and is an open access resource for anyone involved in supporting lifestyle and behaviour change. The link is here: http://www.rcn.org.uk/development/practice/cpd_online_learning/support_behaviour_change
There are also other tools freely available such as the West Midlands e-learning tool designed specifically for Local Authority workers. It's open to anyone to register and use, you just register for an account and do a search for MECC http://warwickshire.learningpool.com/
My question for you is: What more can you do to support the MECC agenda at the individual, community and population levels?
Sophie Taysom is the Department of Health's Making Every Contact Count Policy Lead
Follow our week of action via Twitter #PHPWeek