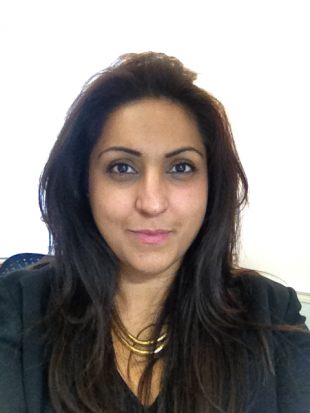 A year after the Secretary of State published Living Well for Longer: A Call to Action on Reducing Premature Avoidable Mortality, we published the follow-up. Our document – Living Well for Longer: National Support for Local Action to Reduce Premature Avoidable Mortality (LWFL) – brings together in one place national and local actions to tackle the five big killer diseases: cancer, heart disease, lung disease, liver disease and stroke. The actions will be "refreshed" every year so that it remains useful throughout its five-year timeline. It tells the story of how we intend to take action across the health system, from Whitehall policy to on-the-ground community actions. We don't intend for it to be read from cover to cover, instead we want people to dip in and out of it, using it in a way that is useful to them and what they are doing.
When Jane Ellison, the Minister for Public Health, launched the document at the Health and Care Partnership at the end of April, there was a fantastic response from colleagues, stakeholders and members of the public. I know that everyone who worked on the document is proud of it. Since the launch, my team and I are promoting LWFL's messages of prevention, early diagnosis and treatment by keeping in regular contact with our stakeholders, seeking stakeholder contributions to our website (www.livinglonger.dh.gov.uk/category/conversations), and engaging with stakeholders and members of the public on Twitter (@jazzbhogal_dh). It is important for us that LWFL's messages are remembered and put into action at every opportunity across the health and care system.
LWFL includes recommendations from Hard Truths: The Journey to Putting Patients First, which was the government's response to the Mid Staffordshire NHS Foundation Trust Public Inquiry. These recommendations include fundamental standards of care, greater transparency and continual improvement of safety. A new care certificate will ensure that healthcare assistants and social care support workers will have the fundamental training and skills necessary for working under the new recommendations and in challenging environments. Recommendations such as these will affect nurses and allied health professionals (AHPs) across the health and care system in their day-to-day work with patients.
Similarly, LWFL focuses on reducing health inequalities for the most vulnerable and at-risk groups in society, such as those with mental illness. It aims to promote the delivery of more personalised and pro-active care that will reduce the "health gap" experienced by many groups. On the front line, nurses will be helping to deliver the services, such as smoking cessation and physical activity programmes, that will make a real difference.
Many of the deliverables in LWFL will affect how nurses and AHPs work and what they are doing. For instance, nurses and AHPs will be helping to deliver the Making Every Contact Count strategy to help people give up their risky or dangerous behaviours, such as smoking and physical inactivity. Staff will use every contact they have with a patient to encourage good physical and mental health. The aim of LWFL is to help people live longer and healthier lives, and nurses will be crucial to achieving this goal.
We know that many organisations and individuals are already putting into practice the recommendations contained within LWFL. If you have any examples of good practice, challenges that you have overcome, interesting pilots, or long-term programmes, we would love to feature them on www.livinglonger.dh.gov.uk so that others can be inspired by what you are doing. Please get in touch with my team by contacting hannah.jaenicke@dh.gsi.gov.ukif you are interested in having your case study featured.
Jazz Bhogal is the Department of Health's Deputy Director for the Reducing Premature  Mortality Programme
Follow our week of action via Twitter @ #PHPWeek