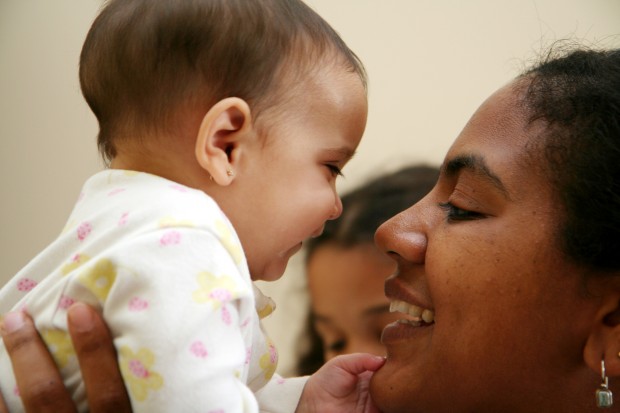 Midwifery is a universal service that knows about the home environments of women and families. Every pregnant woman has a midwife and many midwives visit women in their home. Often, we see what others don't.  This insight, together with the trusting, truthful and intimate relationship between mothers and midwives sometimes gives us responsibilities for which we are not necessarily trained, or contained in our job description.
Most of us, at some stage, have written letters of support for women seeking re-housing. A time-consuming task in a busy clinic, unsure of the process or what information to include, we do as best we can to help all the women and their families in our care.
The stark effects of poverty and deprivation can be very confronting and health professionals often feel powerless to help. The Homelessness Reduction Act (HRA) brings a new duty to refer to anyone who is homeless or at risk of homelessness to the local authority of their choice, and it applies to all public bodies, including the NHS. The purpose, if possible, is to prevent a risk from turning into a crisis.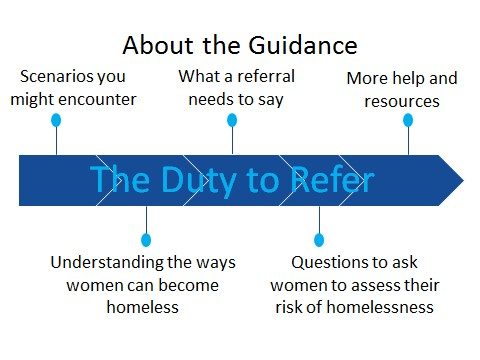 Homelessness can come to light for the first time in pregnancy where previously it may have been hidden from view. Shame and stigma surround the difficulties many people have in securing a permanent home, and statistics haven't recorded 'sofa surfing', when a person may be staying with friends or family, temporarily, insecurely and sometimes dangerously.
Relationship breakdown, poor mental health, domestic abuse and modern slavery are all strongly correlated with homelessness.
Midwives invite women to disclose information about their living situation as part of their assessment of social and clinical needs. At their booking appointment, or indeed at any stage during the maternity care pathway, housing and relationship circumstances may become apparent and a cause for concern.
Clearly, no referral or action can be taken without a person's consent, however child protection issues may arise if suitable accommodation is not found in time for a baby's arrival.
Under the HRA, the 'duty to refer' is intended to be a time-saving process for prevention. It involves a straightforward pro-forma being sent to a dedicated email address, with an automatic reply confirming receipt of the referral. The RCM's guidance contains concise information on types of homelessness, advice on how to sensitively question about housing, where to signpost for support and a model referral form requesting only the appropriate information.
The disastrous impact of homelessness cannot be overstated, with the awful outcomes in mental and physical health all too familiar. This guidance should equip midwives to make efficient, appropriate and effective interventions, helping those in need of assistance to find decent homes.