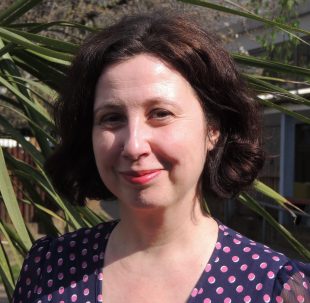 We all want to keep children safe wherever they are and we know that accidents are most likely to happen to children in the home and on the roads.  Healthcare and other professionals have an important role to play in reducing unintentional injuries. This blog highlights two reports PHE has published in partnership with the Royal Society for the Prevention of Accidents and the Child Accident Prevention Trust. These provide an update to reports published in 2014, analysing the latest data and setting out the actions health professionals and local partnerships can take to reduce risks to children.
An average of 55 children under 5 died each year between 2012 and 2016. Unintentional injuries result in an estimated 370,000 visits to A&E departments and approximately 40,000 emergency hospital admissions among children of this age each year (this has reduced very slightly from the last reported 5 year period). In England these injuries account for 7% of deaths of the children aged 1 to 4 years. The majority of these injuries are preventable.
Five causes account for 90% of unintentional injury hospital admissions for under-fives and are a significant cause of preventable death and serious long-term harm -  these are choking, suffocation and strangulation; falls; poisoning; burns and scalds; and drowning. Taking action in these areas would make a significant difference to keeping children safer in the home.
We know that there is a persistent social gradient for unintentional injuries. Our analysis shows that the emergency hospital admission rate for unintentional injuries among the under-fives is 38% higher for children from the most deprived areas compared with children from the least deprived.
Health visitors have an important role to play here as they provide a universal service to all families with children under 5 and there is a strong economic case for preventing unintentional injuries by incorporating developmentally specific safety advice into universal child health contacts; this could also include contacts following injuries where appropriate. But a community-wide approach is needed for maximum impact, with other health and care professionals also having an important role. For example, a pharmacist giving advice on keeping drugs safe, a GP or Practice Nurse explaining how to lower risks when they have interaction with a family or a school nurse using their access to older children to empower them to make the best decisions for their own health.
Data from 2012-2016 highlights that the rates of children and young people killed or seriously injured in road traffic collisions have fallen by 16% since the 2008-2012 5 year period of the previous report. Over the 5 year period this equates to a total of 32,607 children and young people killed or seriously injured, around 5,500 fewer than the previous analysis, suggesting an average of 1,100 fewer per year.
Deaths have also significantly decreased since the last report, with a decrease of over 600 deaths across all road users over the five year period.
This is a welcome reduction, but we cannot be complacent. In 2016 there were 69 child deaths, up from 54 the year before, and this is the highest number since 2009. Using the five year trend data, on average every day more than 17 children and young people suffer a serious or fatal injury on our roads.
As with unintentional injuries in the home, inequalities persist.   Children and young people who live in more deprived areas are at a much greater risk than children from the most affluent. There would be around 810 fewer serious or fatal injuries to pedestrians annually, and 100 fewer serious or fatal injuries to cyclists, if all children and young people had a risk of injury as low as those in the least deprived areas.
There is always more that can be done. Strong local partnerships are better placed than a single agency to tackle the wide range of factors that cause inequalities. Local Authorities have a crucial role to play and we know that there is some excellent work already being undertaken by local authorities and their partners to keep children safer and healthier including working with schools to develop school travel plans and the introduction of 20mph zones.
Preventing unintentional injuries in the home and on the roads, requires a whole system approach that maximises the contribution of all staff working with children and young people and their families.
Read the two reports here.
Sheena Carr, Programme Lead for Early Years at Public Health England